I drive I-80 in Nebraska a lot. Every so often, a Studebaker crosses my path. At great peril to myself and others, I sometimes get a picture. The quality of the pictures is comparable to most photos taken of UFOs.
Next time you're passing through Nebraska in your Studebaker, and a car swerves wildly alongside you while the driver takes pictures of your car, smile. And give me plenty of room. Here are a couple recent victims of my reckless photography.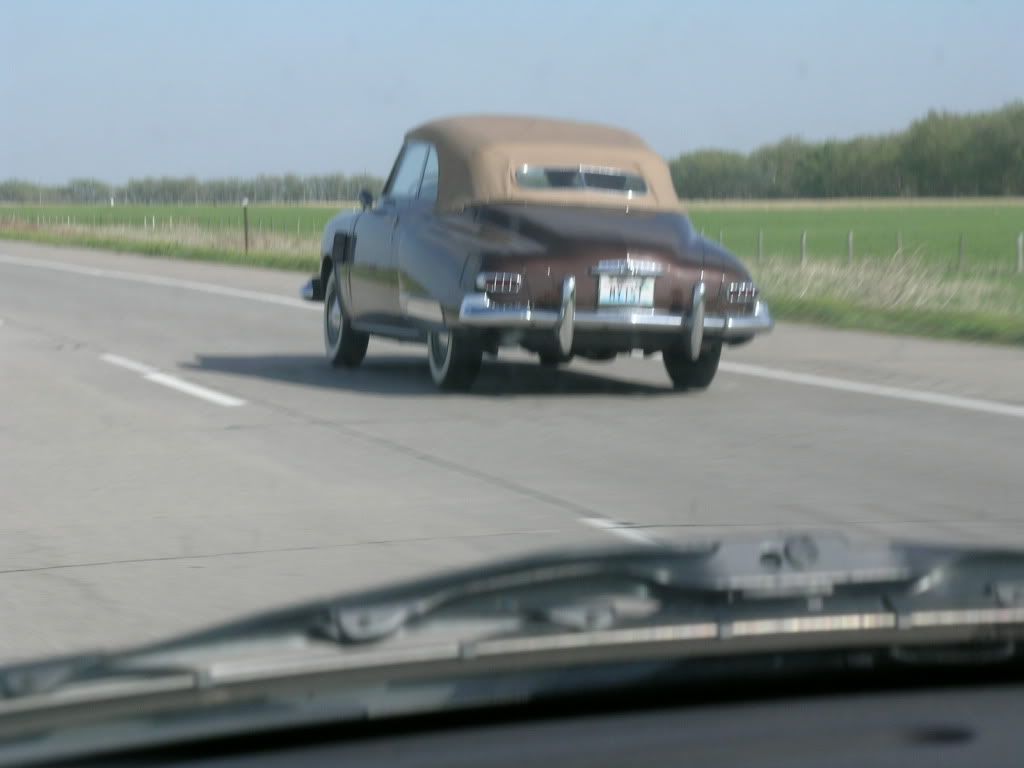 This beautiful maroon (brown?)1948 convertible was spotted eastbound in mid-May. Amazingly, I saw it again heading west in June! It had Washington state plates.
Just last week, I saw this rough but hopefully restorable black 1950 Champion convertible heading east. I took several pictures, but this is the only one that shows anything. I've never seen a continental kit on a 1950 before. As we say, "thats not the way I would've done it, but..."
I know that there are people out there who would put a continental kit on a pick-up truck, so I shouldnt be surprised by this customization. The car had lettering on the driver's door, but I couldn't make out for sure what it said. Some sort of advertising. The trailer had Idaho plates. I hope that its going to a good home.
1950 Champion 4 Dr.
Holdrege NE