Yes, Ron Fisher was the first to arrive in the rain just after Bill Brown and the very last to leave. Great guy & so glad he drove over from the west side. He loves Studebaker ragtops, too. Condolences on the recent passing of his wife.
Originally posted by Mark57
Looks like you had a great time... any closer pics of that green Transtar?
Ask and you shall receive, Mark. Thanks to Studeboro...Ed Davies' truck from two other meets. It's a beauty as are all his vehicles:
[img]
[/img]
[img]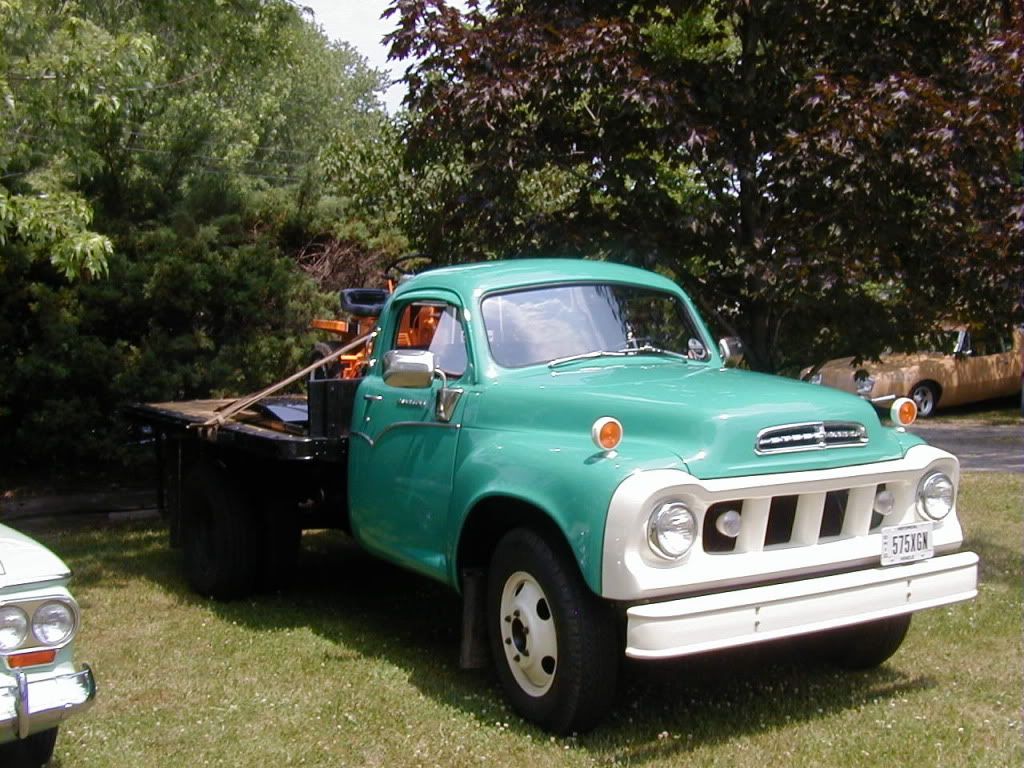 [/img]