This might be too silly for this forum, but I keep thinking of this story when we are talking about Golden Hawks with Packard engines.
When I was growing up, I had a friend who lived two doors down from me. His parents had a 55 Packard 400 and a 51 Commander 2 door sedan. Joe claimed the Studebaker as his own and we had many happy hours driving around in it. One day we had washed the cars and were sitting in the grass when we thought how neat it would be to swap engines from the Packard to the Studebaker and vice versa. We figured that we would find a time when his parents were away and take both cars to a friend's garage and put the Packard engine in the Studebaker and the Studebaker engine in the Packard. We thought that his mom probably wouldn't notice because she drove so slow, but his dad liked to burry the speedometer in the Packard, so we figured that he would notice. Of course, we didn't have the money, tools or knowledge to accomplish such a task, so it was just a dream, but I always wondered what someone would think who bought the Packard, with a Studebaker engine, after his dad traded it in.
Joe was always coming up with wild ideas like that. It sort of reminds me of another friend, I had, who wanted to put a Studebaker V8 in a 57 Chevy and take it to Chevy meets.
Below are photos of the Studebaker and the Packard.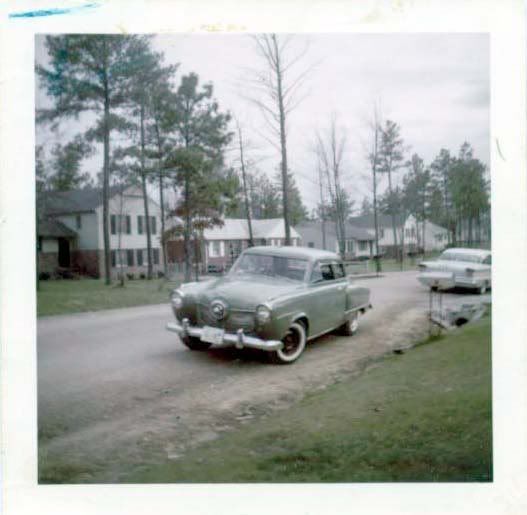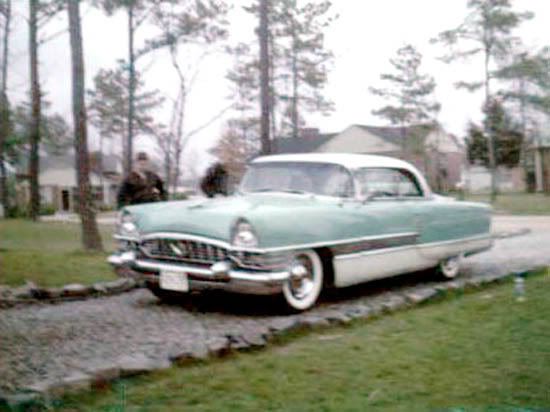 Leonard Shepherd, editor, The Commanding Leader, Central Virginia Chapter,
http://centralvirginiachapter.org/