Hey guy's I mentioned a few weeks ago I had a lead on another Stude Diesel. Well i tracked it down this morning (a beautiful morning it was). Sure nuff it is a 8E45 with a lift on the back, he said it was a dump. Anyway it is rough the cab actually broke off as I was removing the rear glass. I brought the fiberglas diesel grill, the driverside rain guard, the drivers diesel emblem, the rear glass, vin tag, body tag, and NP 5spd. overdrive top plate today. I'm going back this summer to get the rest. They have to wait for the ground to dry up so they can take their 75' boom crane back there to pluck it out for me. I was not expecting this guy to do that, most woud say hell with it get what you can and forgett the rest.
Not much more than what I got is any good, but the front of the chassis is there the tube style cross member is there, the trans is there but with PTO pump missing and the top plate removed, it's REALLY rusted up inside. The rear end is the same as mine, the front axle and steering box looks good, The fuel tank and supports are nice, the 4 wheel air brake setup is complete but all metal is pitted alittle. The firewall peice is good except when the cab let loose the steering column ripped it alittle, but fixable.
I will bring it home and salvage as much as possible, then haul the rest off.
[img]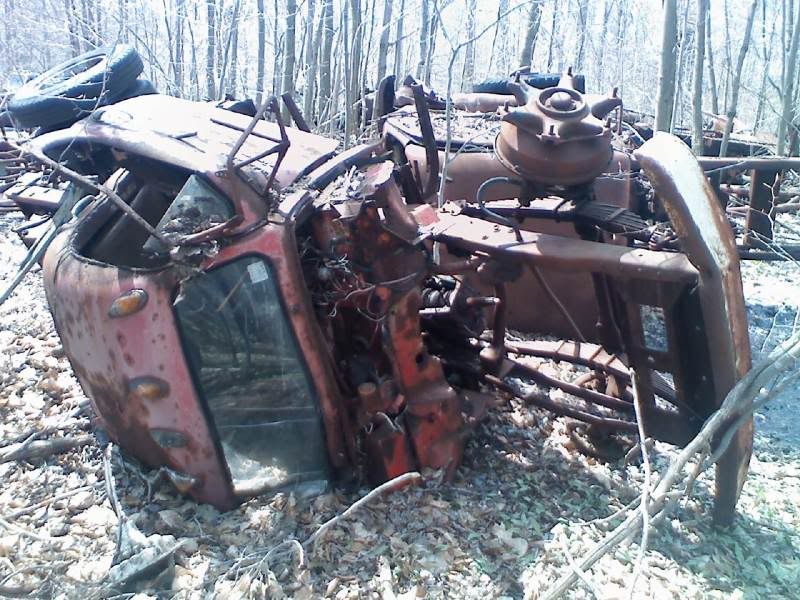 [/img]
[img]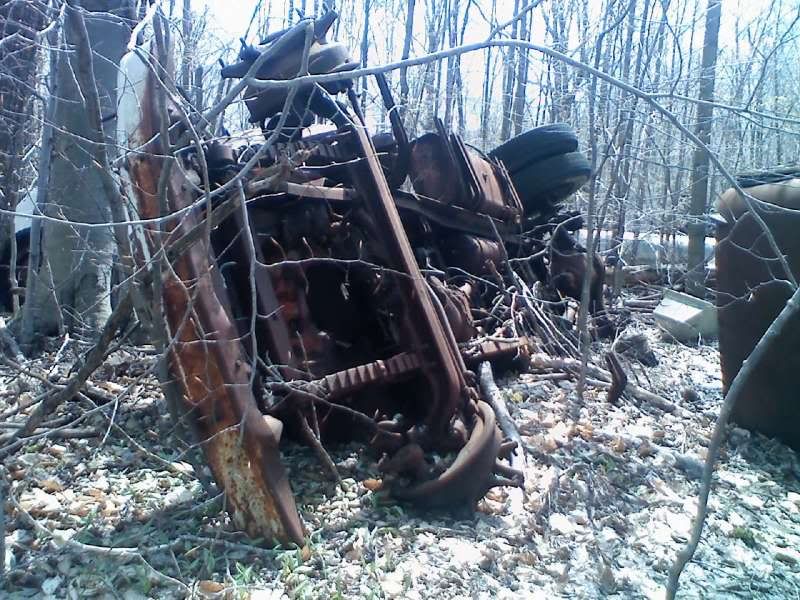 [/img]
The vin # is E45-1042 8E45 E155-7H3MX
John
63' R1 Wagonaire
63' 8E45 Detroit
53' 2R5 R1 Powershift TT Under Construction
57' Transtar 304 NP540 4:09 TT Under Construction (in Picture)
58' 3E6D Stock Sale Pending
61' 6E7 122 Factory Auto