After replacing the battery and taking George to get an oil change, John anounced that he was taking George to his first cruise night. As you can see, it didn't happen as he had planned. For the first time, Tracy drove the Studebaker and John followed in the Brand X with the kids.
This was the farthest that Tracy has driven George since he became a member of our family. We have been cautiously extending the length of his drives as we get to know his personality and quirks. We have determined that his gauges are not working properly, so we are being extra careful as we monitor his temperature, etc.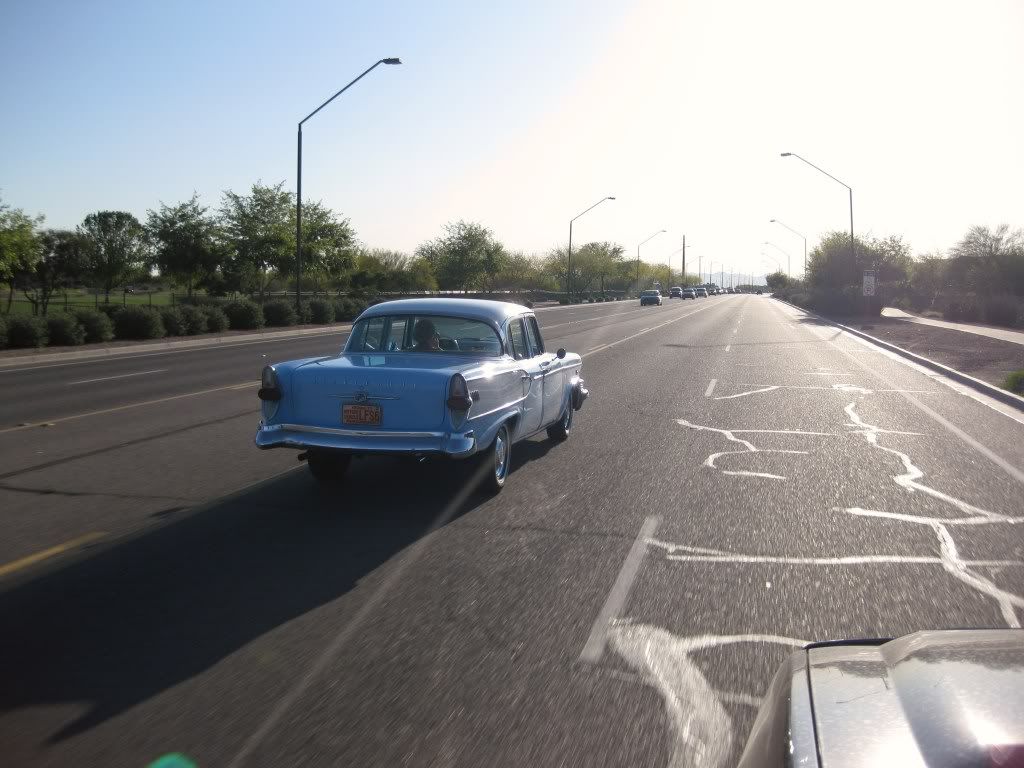 John thought it was so funny that he was driving the kids around while Tracy drove George to the cruise-in that he called all of his friends along the way and laughed at the evening's role reversal.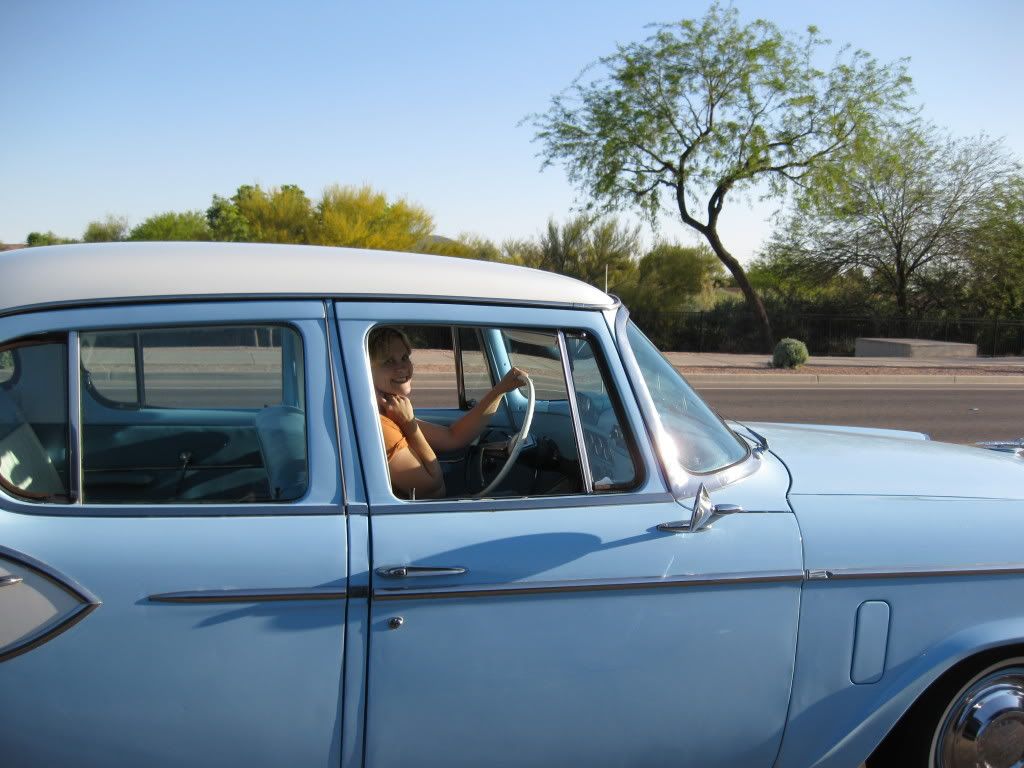 Tracy called John along the way to try to determine about how accurate George's speedometer is. According to the comparison (and a photo radar sign along the way), it appears that George's actual speed is 4-5 mph greater than what the speedometer reads.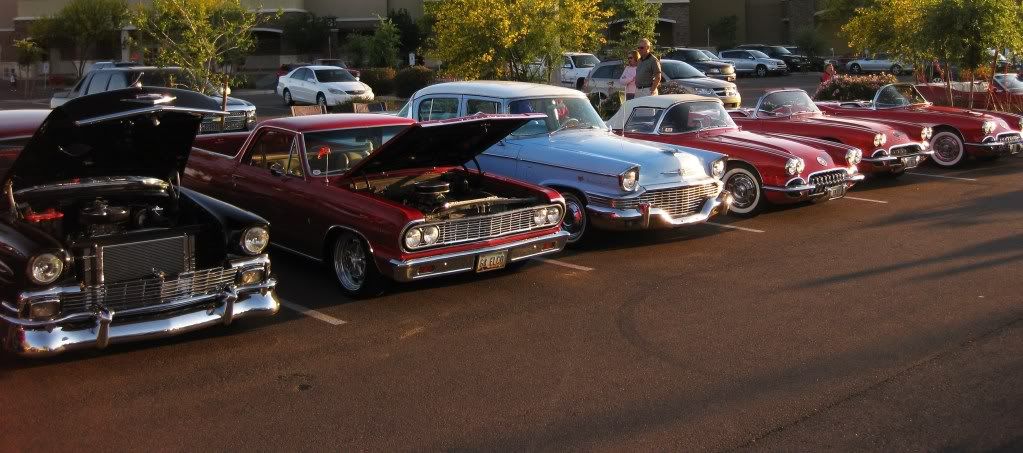 Dare to be different! In a sea of red cars at the cruise in, George stood out with pride. Tracy even got to drive him home in the dark and is now determined to find a way to get his gauges to light up. All the exterior lighting works great, though, and we all had a blast!
John and Tracy Smith
Queen Creek Arizona
http://1955studebaker.blogspot.com/
[IMG]