Well I always thought that the Studebaker thing was just because of my Husband David. His Family came out west in a 2 Ton Red Studebaker Truck Vintage 1951. He had a 1959 Silverhawk Black & White when he was about 19 he always regretted selling it. We got our first Studebaker a 1957 SilverHawk in October of 2000. Well today I was going through my late Aunts old Albums and low and behold here is my Great Aunt Jessie in Cordell Oklahoma with a 1954 two Door Studebaker.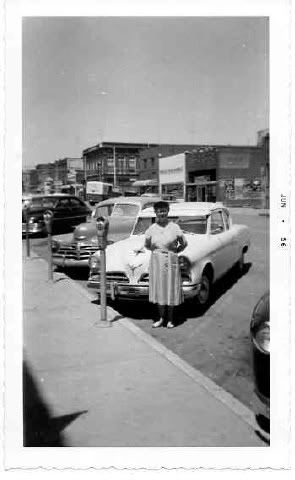 And then I find My Cousins that live here in Fresno Christmas picture.
So apparently there were Studebakers on My side of the family too. Now that explains the addiction.
Mabel 1949 Champion
1957 Silverhawk
1955 Champion 4Dr.Regal
Gus 1958 Transtar
1955 President State
1957 Golden Hawk
Fresno,Ca