I removed the ratty original package shelf from Christine, so I can make a new one.
Here's what I saw: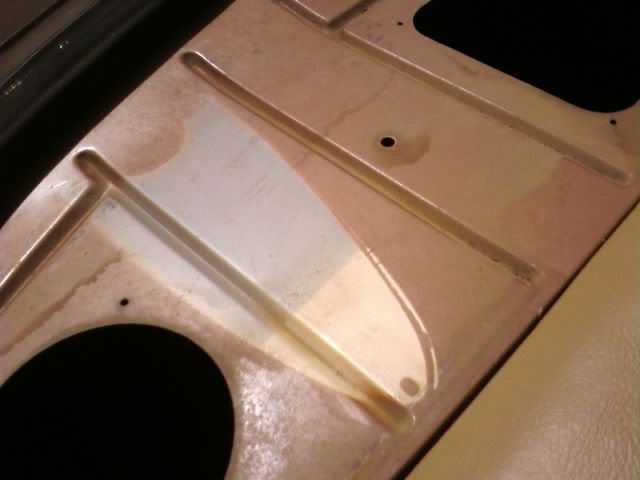 It took me a minute, but after looking at it for a while I realized what it was.
The end piece on the tail fin was painted, laying on the package shelf.
Talk about trying to save a buck.
Matthew Burnette
Hazlehurst, GA