I've had both on the property here. My current wagon is a '63 Daytona. I used to have two '64 Commanders. One was Canadian, the other was South Bend. The Canadian was manual.
My question is this, the Daytona seems to ride better, the doors close more firmly, and seems to be much better fit and finish. It rides better on our local roads. Is this because of the Daytona badge? I.E. better quality due to better model, or difference between production years, or I'm just imagining it?
One last thing. Both of the '64s had swiss cheese floors in the front. Both of the '63s have excellent floors. Is this just coincidence[?][?][?]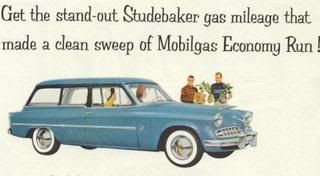 Lotsa Larks!
K.I.S.S. Keep It Simple Studebaker!
Ron Smith