quote:
Originally posted by studeclunker
John, you're in luck! The wagon is on e-bay right now too!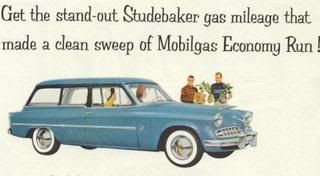 Lotsa Larks!
K.I.S.S. Keep It Simple Studebaker!
Ron Smith
Thanks Ron but I can't get it, too much to buy and transport it to OZ, let alone restore it. The guys in my club said "you're best to get a completed one" and since I have nowhere to keep one I'll stick to old advertisements and models.
John Clements
Avantilover, your South Australian Studebaker lover!!!
Lockleys South Australia