I recently added a kitchen, family room and bathroom onto my house and I did the whole thing in a Studebaker theme. Below is my family room. I used half of an old Studebaker billboard on the wall.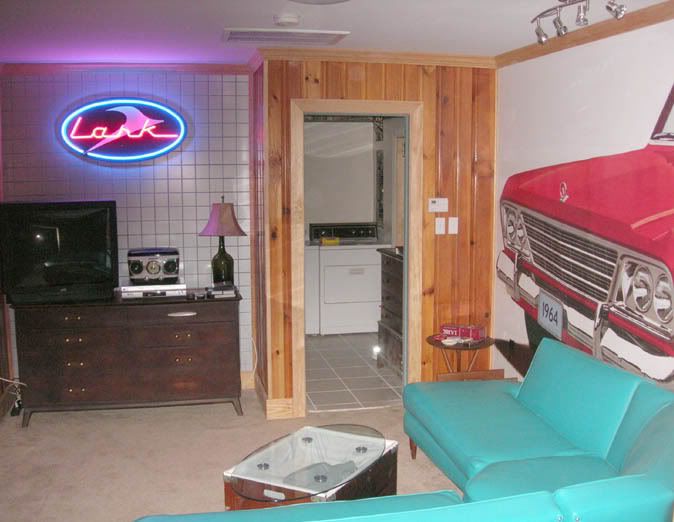 Below is my bathroom. I used a 59-60 Lark front piece for the vanity mirror. The headlight lenses are 39 Chevy which fit perfectly.
I turned my old kitchen into a hobby room. The laminate on the countertops was designed by Raymond Loewy. He called it "Skylark". Formica has brought it back, but they call it "Boomerang". I put a white plexiglas cover over the old sink hole and put lights beneath it for a light table.
Leonard Shepherd, editor, The Commanding Leader, Central Virginia Chapter,
http://centralvirginiachapter.org/