The term "CASO" is becoming increasingly popular on this website. Recently, I was looking through some old Studebaker service letters that I bought, and I learned that "cheap a**ism" was corporate policy at Studebaker Corporation, long before most of us were pinching pennies.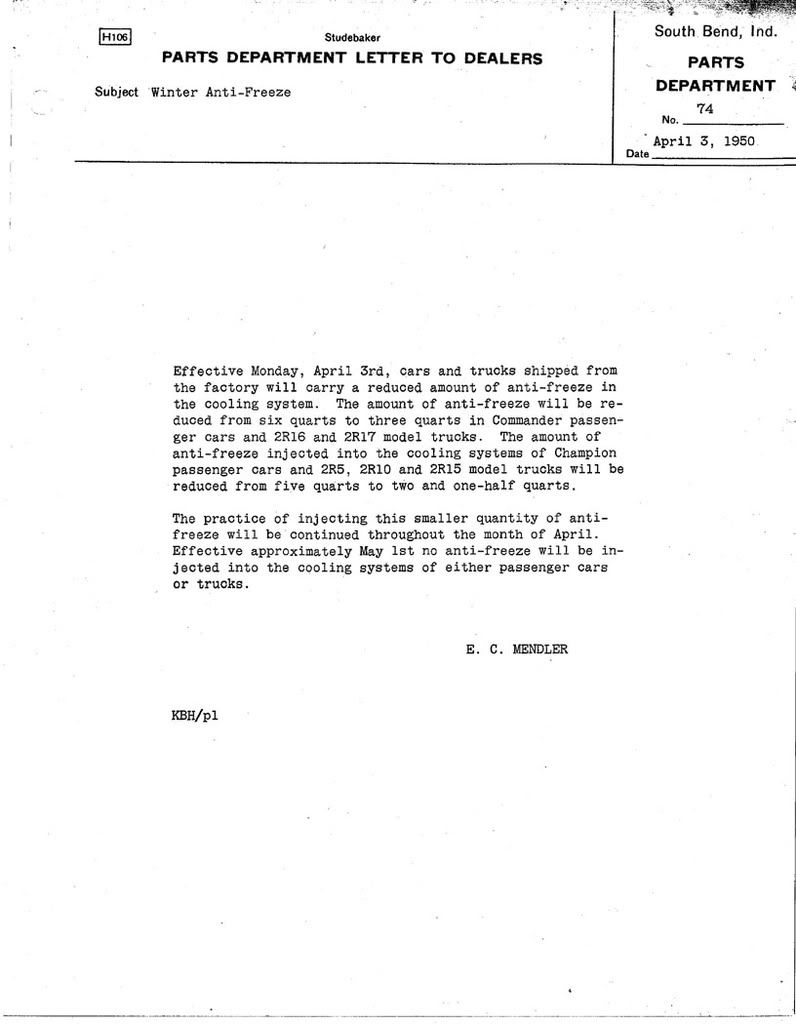 Could there be any other reason than cheapness for Studebaker to send out NEW CARS with NO ANTIFREEZE during the summer months? I'm sure that glycol-based anti-freeze/coolant was available by then, wasn't it?
PS Thanks to "Deep 'n Hock" for giving me a tech tip that enabled me to create a jpg of this letter for your amusement.
1950 Champion 4 Dr.
Holdrege NE