Can you say "sleeper"
[8D]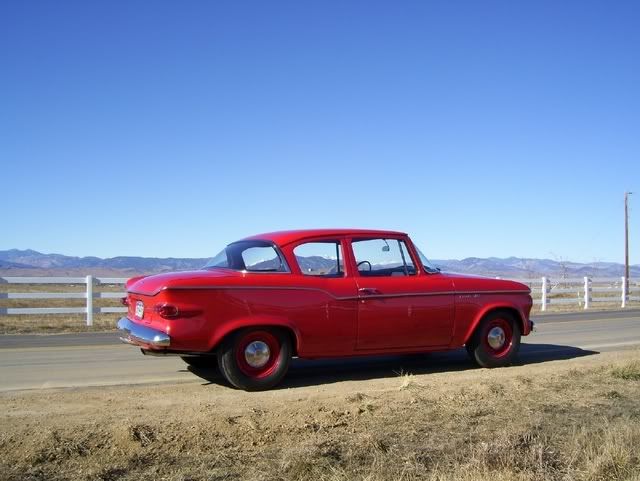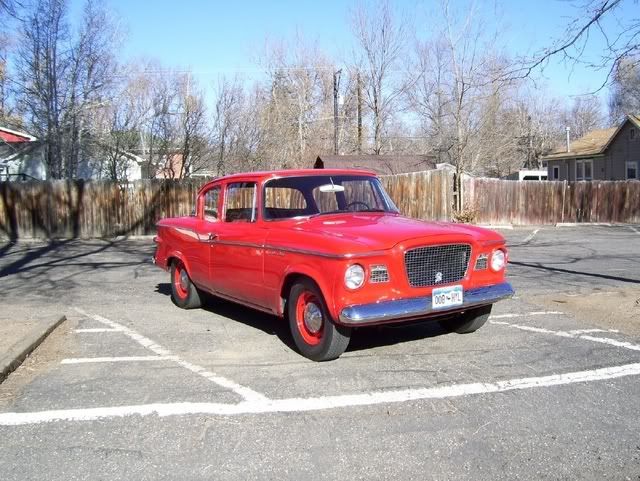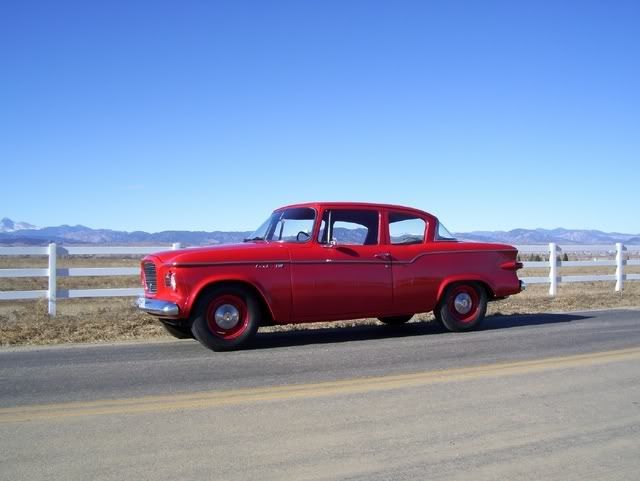 George sent this with the pictures...
"The car has Avanti wheels...they're a little wider than the Lark originals and they accept Stude small hubcaps. Tires are Firestone Wide Oval F-70 X 15, which is a reproduction tire that many Pure Stock Drag participants have found to be quite good for traction at the strip. Apparently, the tread compound is not as hard as normal street tires. (There's no tread wear rating on these repros). "
Dick Steinkamp
Bellingham, WA
[IMG]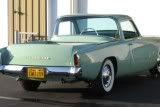 [/IMG]