As promised, here are some pictures of Tracy's $137.25 Lark. We just arrived home with him today (Yes, the car is a "him." Don't ask us how we know...
) We can't open the doors all the way since the car is still on the trailer, but here is what we are looking at today. We were asked what our first impressions of the Lark were. John's was "How the heck am I going to get this thing on the trailer?" Tracy's was "Oh, look at the cute little moss gardens along the trim!" Okay, so we're both a little afraid that maybe we are getting in over our heads, but we are honestly very excited to start our new project and Tracy has completely fallen for our new addition. She was especially excited to find a bonus hubcap inside the car (and more than a bit embarrassed that John happened to be taking pictures when she found it!) We are looking forward to seeing what else we unearth as we start cleaning out the car. We have been unable to open the trunk, as we have no key, but a peek behind the rear seat shows that there is something there wrapped in a blue tarp. Seriously, we don't make this stuff up.
As always, we welcome your honest opinions and comments. After all, that's one of the reasons we are here! There will also be more pictures of the trip posted on our blog.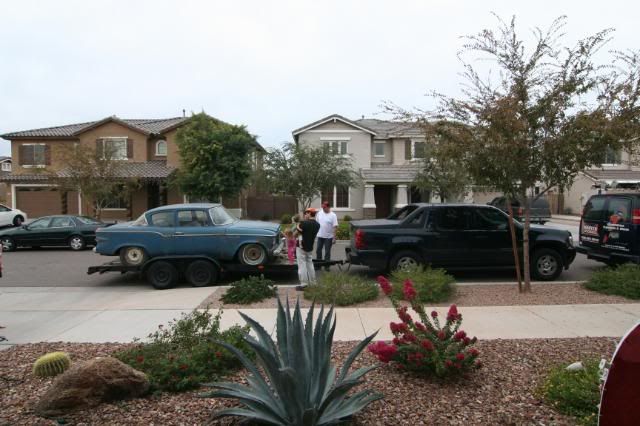 Arriving at home...the family came out to check out the car (we did not get a picture of the look of sheer horror on our neighbors' faces!)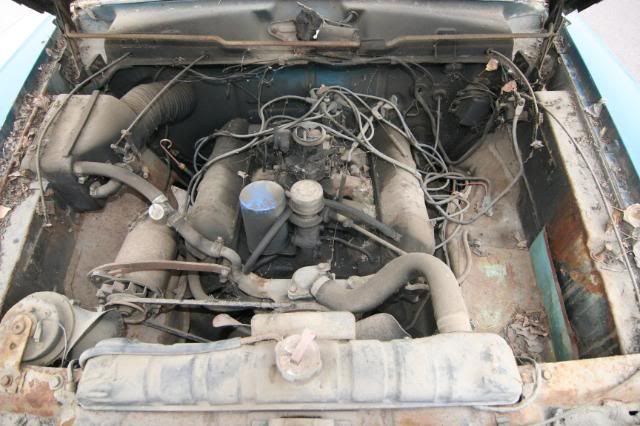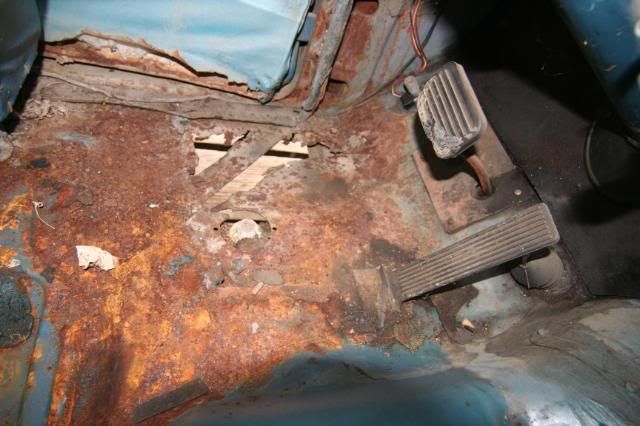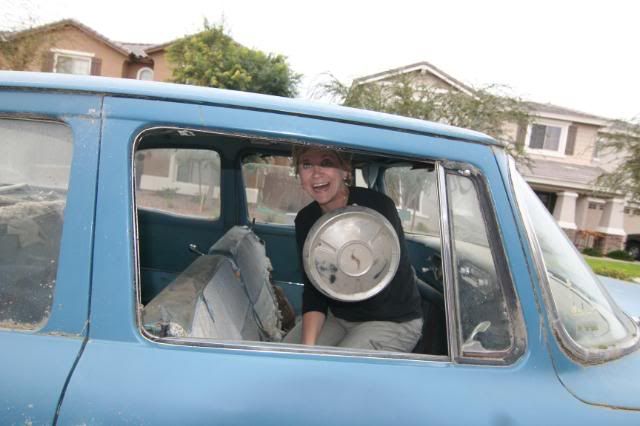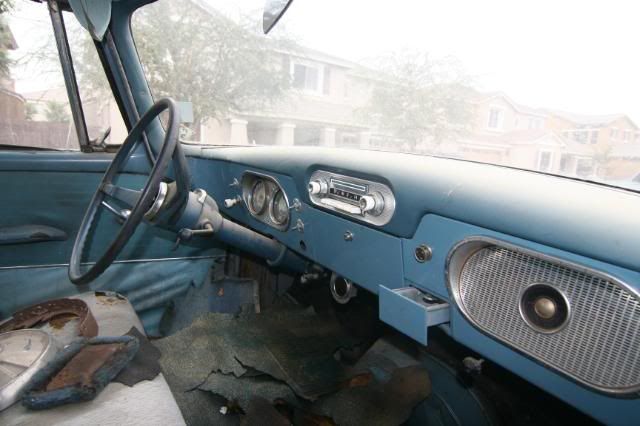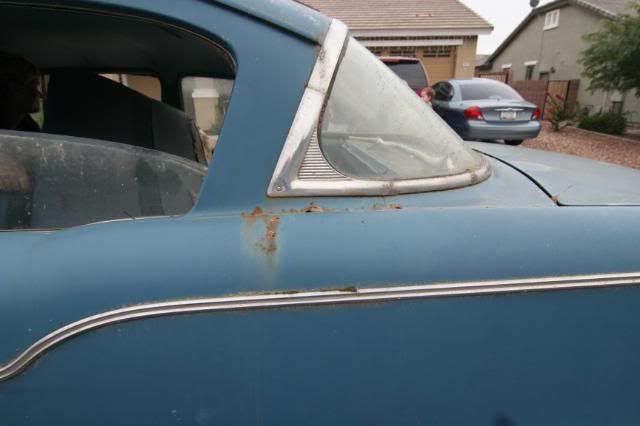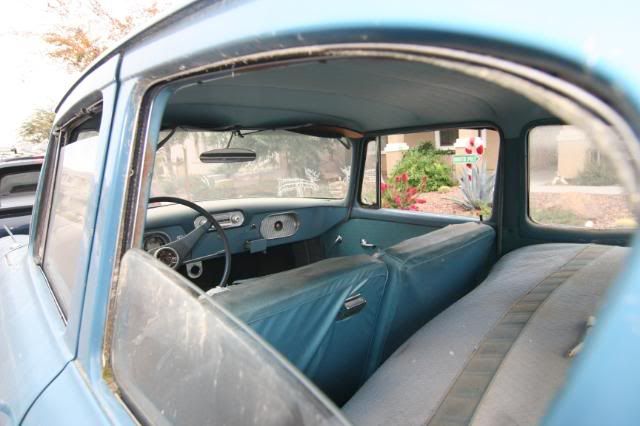 John and Tracy Smith
Queen Creek Arizona
http://1955studebaker.blogspot.com/