Found these in the Redding Nickel yesterday. Enjoy:
1949 STUDEBAKER,
Power Steering, Power Brakes, 472, T400 , bucket seats, wool Headliner, $10,000
530-549-4532
1953 STUDEBAKER
4-door, complete, excellent condition, runs, needs TLC, must see, $2200 firm.
530-953-9397
If anyone sees these or gets pictures, post 'em. I'd like to see too.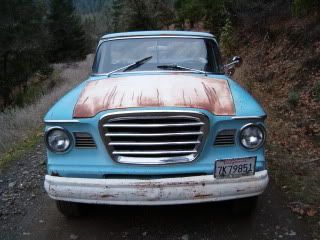 Home of the famous Mr. Ed!
K.I.S.S. Keep It Simple Studebaker!
Ron Smith
Where the heck is Lewiston, CA?