Received my Hagerty's Magazine yesterday and lo and behold on page 22-23 was an article titled
"The Fabulous Fifties."
Of the four cars featured was, you guessed it a Studebaker!!!
Here's the article they wrote:
[img]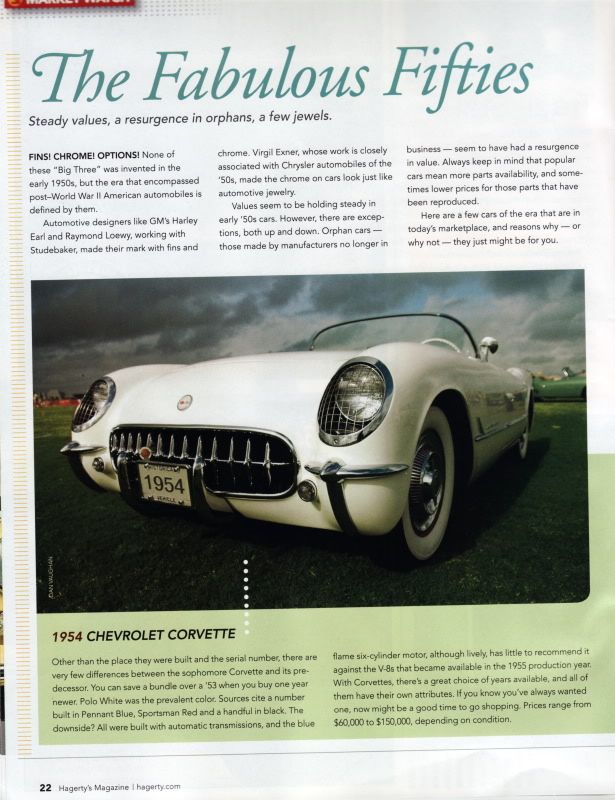 [/img]
[img]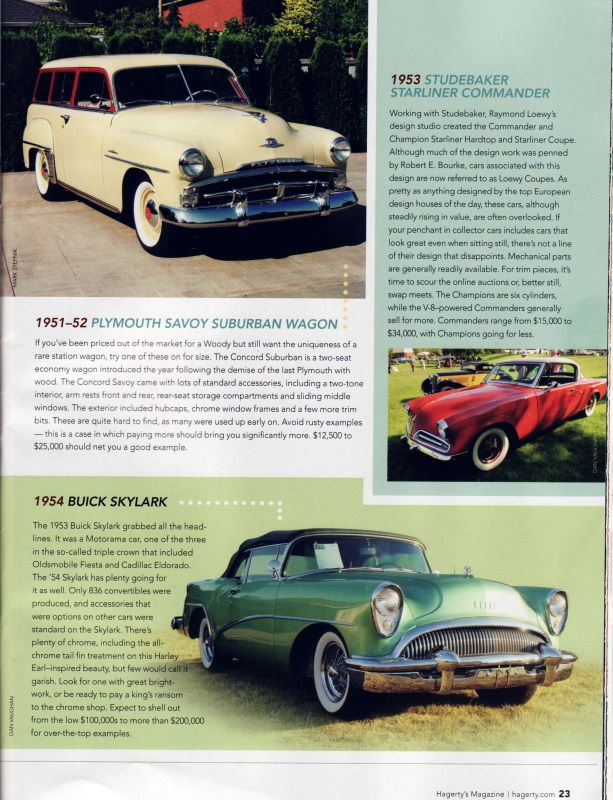 [/img]
Not quite as good as Mr. BP's article in Collectible Automobile but another great PR piece for Studebakers.