A unseasonably nice Nov 2
It was just a week ago it was snowing and today was sunny and reached about 65 deg! I was working in the yard in a T shirt [8D].
I took the '53 out for likely the last drive of 2008. It's supposed to rain some more next week for election day
. Hope its not too much as the fields are still wet.
I see lots of corn un-picked yet.
So, I headed out for a trip "around the block".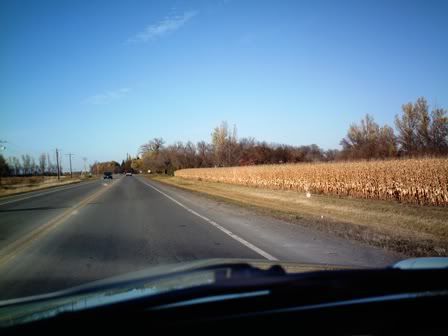 I had the Studebaker Stratoline radio on for some tunes.
I found a corn field scene reminiscent of that picture Dick took at the Omaha drags in 2006.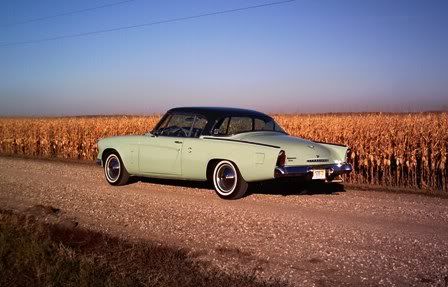 In fact, there was a lot of corn around....
Headed home and got into tearing apart my ratty old mower that has rattled itself apart again. I barely managed to mow up the leaves in the yard before it about died. Looks like some more welding is in order. At least I won't need it for another 6 months at least! My case of CASO is pretty bad, any sane person would have a new mower long ago. My Dad bought it
second hand
in 1975....
Jeff in ND
'53 Champion Hardtop