There is a rather nice maroon Starlite coupe in Carson City for sale. They want a premium price (5500.00) for a survivor, still it seems to be in rather good condition. The dealer claims to have replaced the clutch and throw-out bearing this week.
The dealer's web-page link:
http://vehiclepro.net/supersportmoto...ginningEntry=1
The Craig's List link:
http://reno.craigslist.org/ctd/846251205.html
Looks like a really nice start for someone who has the cash.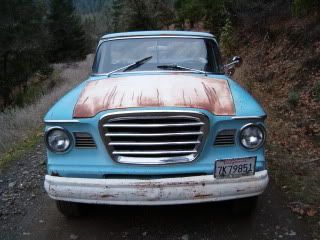 Home of the famous Mr. Ed!
K.I.S.S. Keep It Simple Studebaker!
Ron Smith
Where the heck is Lewiston, CA?