Leonard, perhaps? The upholsterer is nearly done with mine and I'd like to know... not that it really matters at this point. Just would like to know. It looks beeee-yoooo-tea-ful! 'Course now all I have to do is fix the door panels (there's extra material left over for that), floors, the paint, the motor, transmission...[:I][8)][

)] Ahem[:I], well whatever, I love Bess anyway. After all,
I
wouldn't win any prizes either.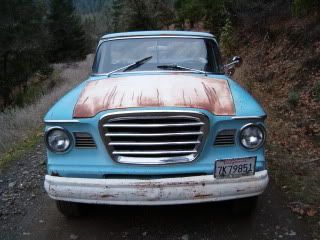 Home of the famous Mr. Ed!
K.I.S.S. Keep It Simple Studebaker!
Ron Smith
Where the heck is Lewiston, CA?