Howdy All! With all the discussion of hub caps and wheel covers as of late, I thought I would get an experts opinion on a set of three wire covers that I have in my parts collection. I assumed that these are the wire covers that Studebaker offered... but you know how that works!
There were no buckets or caps with these, just the wire covers. Is there a way to confirm the Studebaker covers? Were there numbers, or a makers mark stamped on them? These are stainless steel, but have no cracking which I understand was common on them. These have probably been in storage since the sixties though.
Heres a pic. Thanks for any help, it is much appreciated!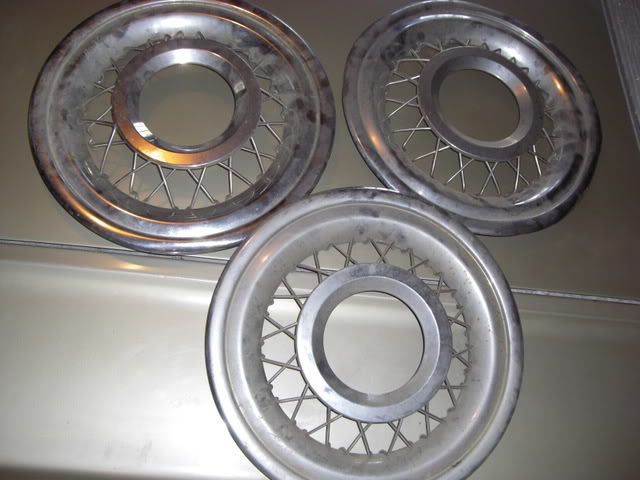 <div align="left">
Tim Stevens Big Sky Country, Montana
'59 4E7-122 Deluxe '59 4E3-112 Deluxe Scotsman '59 Silver Hawk '57 Parkview Wagon '41 Double Dater Coupe</div id="left">