quote:
Originally posted by studeclunker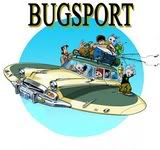 Lotsa Larks!
K.I.S.S. Keep It Simple Studebaker!
Ron Smith
Ron,
Just to prevent any legal issues, did you obtain permission to use the graphic you are now showing? I suspect it may be copyrighted and your use could be an infringement. Not trying to pick a fight, but only looking out for you.
After all, we want you on the right coast.
Gary
Guido Salvage - "Where rust is beautiful"

Studebaker horse drawn buggy; 1946 M-16 fire truck; 1948 M-16 grain truck; 1949 2R16A grain truck; 1949 2R17A fire truck; 1950 2R5 pickup; 1952 2R17A grain truck; 1952 Packard 200 4 door; 1955 E-38 grain truck; 1957 3E-40 flatbed; 1961 6E-28 grain truck; 1962 7E-13D 4x4 rack truck; 1962 7E-7 Champ pickup; 1962 GT Hawk 4 speed; 1963 8E-28 flatbed; 1964 Avanti R2 4 speed; 1964 Cruiser and various other "treasures".

Hiding and preserving Studebakers in Richmond, Goochland & Louisa, Va.