I have copied John Batka's post on the recovery of Bud from the STT site as I wanted to provide a warning on the pictures.
"Well it wasn't easy and it was HOT ( 105 & muggy)! but like I say if it were easy everybody would do it. We finaly got there at about 1PM after a quick look over I realized a couple of things, first it has a 259ci, that has been converted to a 289 with 289 crank & whatever else is needed to do so. I guess it is a 312ci now, thats what Norris said. Also the paint is far worse that I thought, and there are a few mionor rust issues, and The cab mounts are shot. That said it's a pretty good little truck. after I got it home I started to get a little more optimistic. I think for now, I will keep it on the frame it's on, it can be fixed, but he didn't have a welder.
Any how when we got there the axle for the front of the truck was missing (he told us prior that he had it). The rear axle was not mounted to the truck, so The new frame had to be stripped of it's front axle so we could mount it on the truck. So we put the extra frame on the trailer then started to dimantle it. The rear axle was missing all the hardware for attatching it to the truck, so back to the extra frame. By the time we looked for the missing front axle, (then found out that it was scrapped) then swapped everything out, then loaded everyting, we had been in that heat for eight solid hours. Everything we touched was HOT.
We finaly got on the road at 9pm and made our way home. I dropped Paul and Larry off at 1am the I took a nap in an abandoned Lowes parking lot, I was beat, I woke up at 7am on Mon did all my yard work, played a double header of softball, got 4 hours sleep, drove all morning, spent 8 hours in the sun, drove home, unloaded everthing, and played another game of softball Wed. by 5pm. I was then able to get to sleep in a bed, and I got no sleep cause all I could think about was my new truck.
Anyway, I'll quite for now or you guys are gonna get tired of reading, A quick note after checking the inventory, I quickly realized there is no speedometer, or the small guage to the right of it, I can't remember now wich one it is, but it's between the speedo, and the ignition. If anybody want's to part with them let me know. I'm sure I'm missing a few other things, but I find out when I'm putting it together.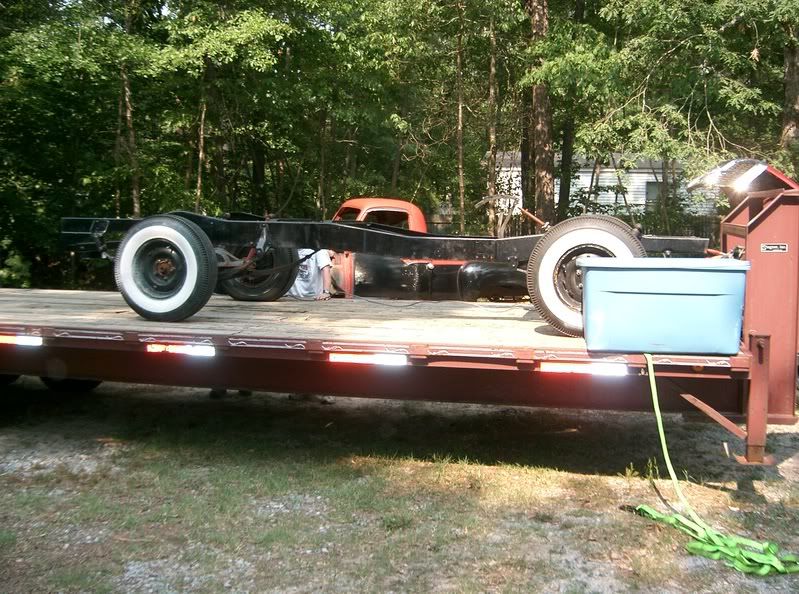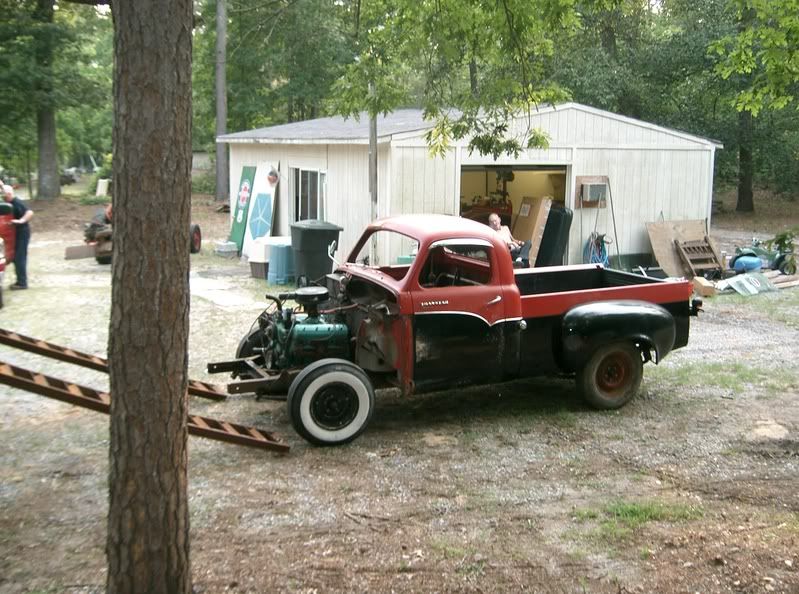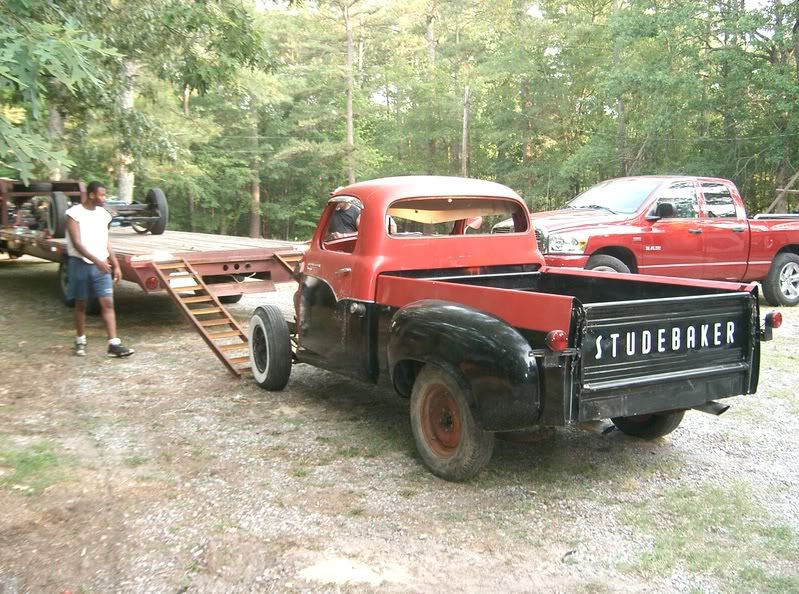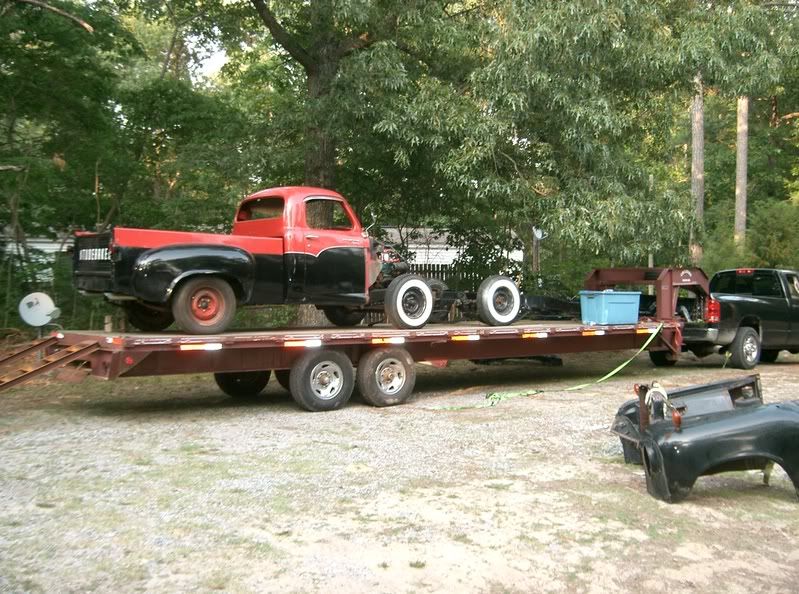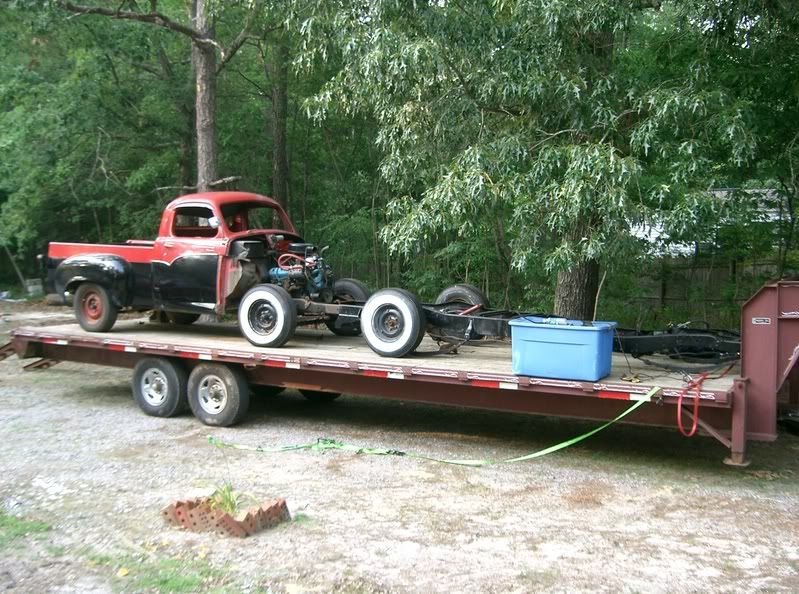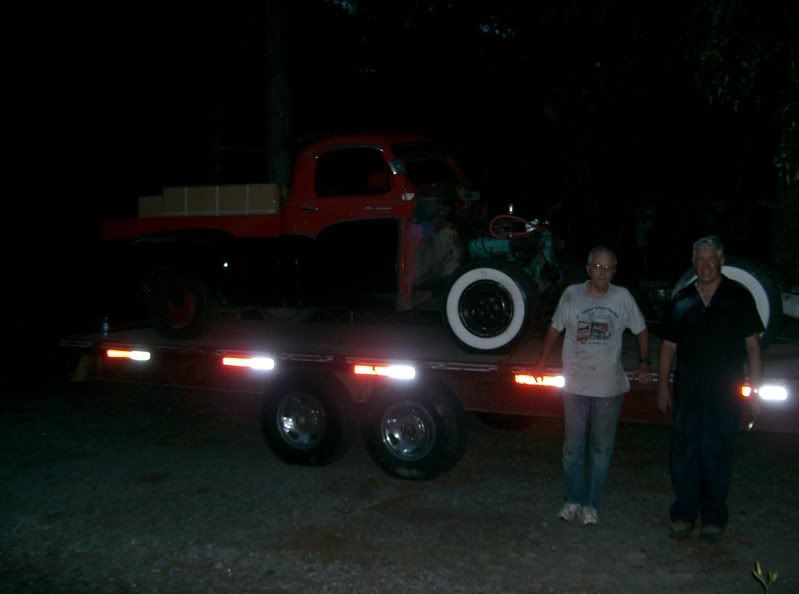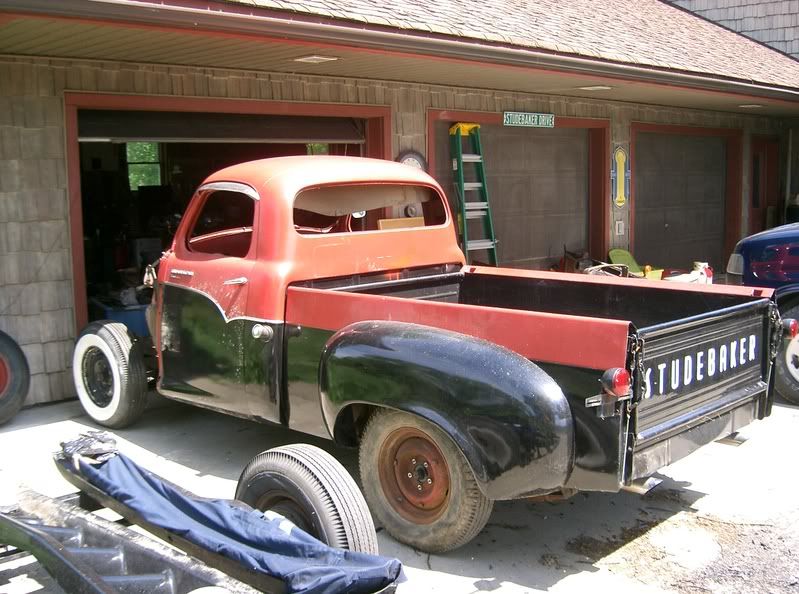 Thanks to Pual and Larry, I could have never got this done without you guy's."
Guido Salvage - "Where rust is beautiful" and real Studebaker horsepower lives

See pictures here: http://community.webshots.com/user/GuidoSalvage

Hiding and preserving Studebakers in Richmond, Goochland & Louisa, Va.