A member from Little Rock is looking for a project so I took him to a place I had only driven by before. This is what we saw in the back yard.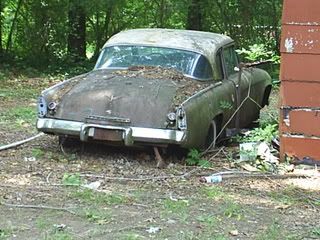 No one was home and this was as close as I dared get today. I'll bet the frame and other parts are in the garage at the back. My friend was very interested.[
]

1952 Champion Starlight, 1962 Daytona.Searcy,Arkansas
"I may be lazy, but I'm not shiftless."