Well, the stitches were taken out of my hand on May 12th, and even though it's still a bit sore where my carpal tunnel surgery was (and my fingers are still numb), I've gotten back to doing some light work on Grace, our '54 Commander Starliner. Like putting in 6 qts of Castrol Syntec 20W-50 with that good ol' ZDDP and reassembling the front seat backs and putting them in along with the seat bottom. When I finished last night, I just sat there and went "Ahhh."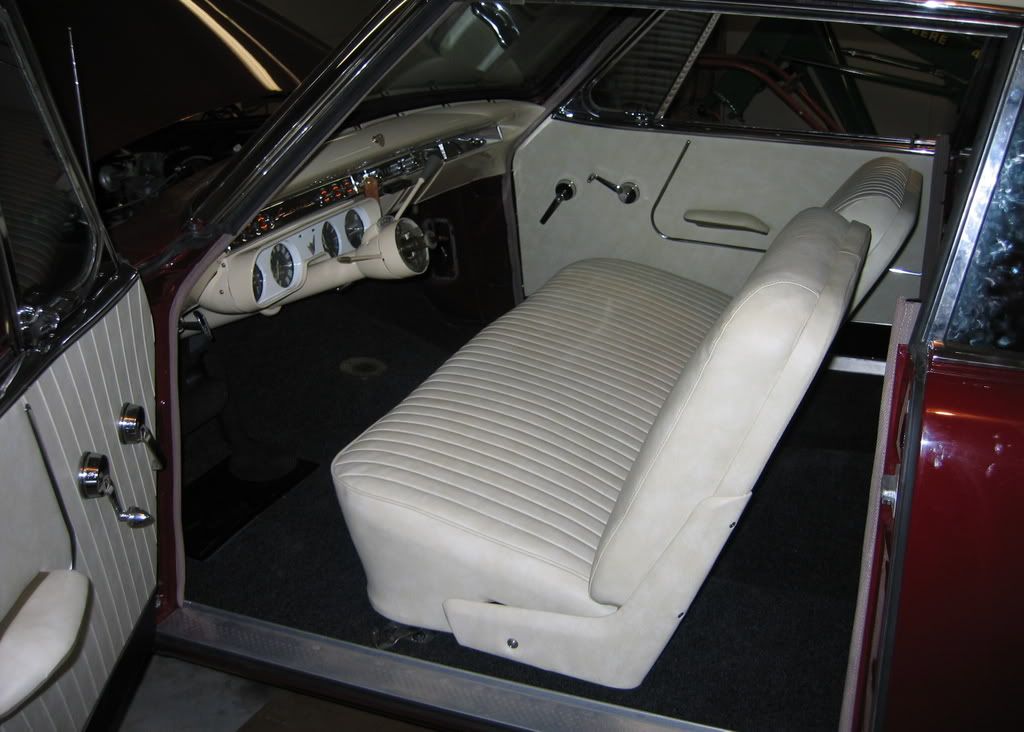 Note that the passenger side seat back is leaning farther back than the one on the driver's side. Once the Plasti-Dip dries on the seat back adjusting screws, I'll put them in and even things up.
Guess I ought to start thinking about putting the steering wheel back on, hus?
Kindest regards,
Alan Mende
Hummelstown, PA