I arrived home from California last night.
I picked up the '62 Lark I had bought a couple of months earlier. This is really a sweet little car. Absolutely no rust (shiny floors), almost no dents even. 259, auto, PS, PB, reclining seats, new dual exhaust, new shocks, new tires. It was a daily driver until January when it discovered a mysterious knock (rod bearing or flex plate I think). I was going to fix the knock and "flip it", but now I don't know. A quick paint job, JP's seat covers, and it would make a nifty and unique grocery getter for me (the grocery store is only a block away
).
Here it is this morning still on the trailer...
Still has the original $500 (
) black California plates and the Frost and French license frame...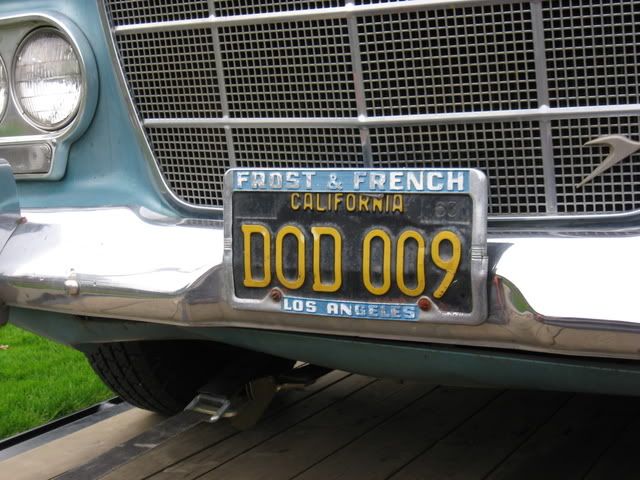 I left Chico, CA yesterday AM (early). Stops in Redding, Grants Pass, Vancouver, WA, and Olympia to deliver parts. 15 hours later ( [xx(] ) I was home.