While I have Photobucket open, I thought I would post a few pictures of a Stude truck I saw while coming home from Mountain Home last Saturday. The truck is sitting near the highway in front of what appears to have been an antique shop at one time. Did Studebaker offer this bed, was it an after-market, or did someone just stick it on the Stude frame? I didn't spent a lot of time looking as I didn't ask permission to be over there.
Where the light stains are on the sides of the bed are metal loops that look like they where intended for some kind of straps.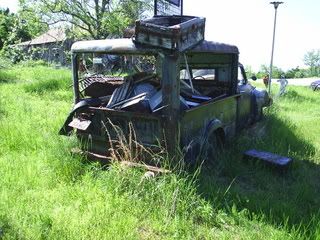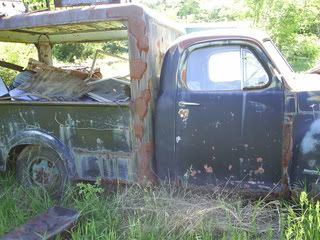 The bed was actually in very good shape. Unfortunately, the truck itself was not doing too well.
1952 Champion Starlight, 1962 Daytona. Searcy,Arkansas