Well, here's the pics I promised. I hope you folks don't mind my enthusiasm. It's just, I'm so... STOKED!
Take a look at that back seat, will ya?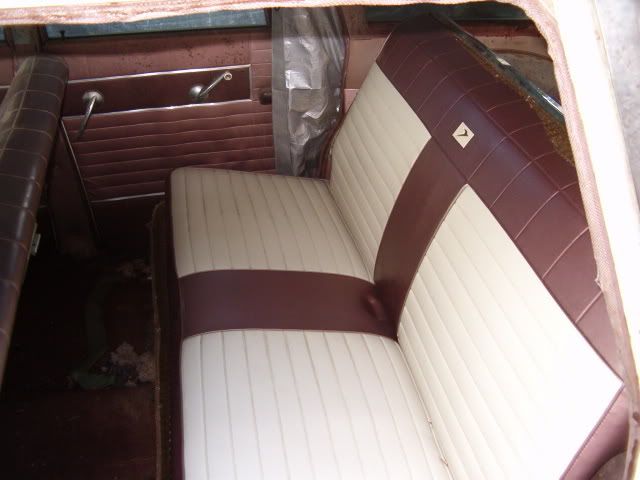 The front seat doesn't look so good:
The dash is excellent:
[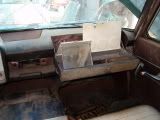 And check this out! The third seat! It even has the fold down step.
The floors are all rusty, with no rust-through at all.
The exterior is a different story. The back quarter panels on both sides are rusted away.[V] I'm afraid to think what the frame looks like.[}
] Still what a fab interior!
Worse comes to worse; I've fallen into a really nice interior! Now all I have to do is find someone who can duplicate the front seat upholstry.[8)] Yeah, right.
Nevertheless, I've been grinning so much every time I look at the twin, my cheeks are beginning to get sore. And to think, I almost didn't go to get it.
Lotsa Larks!
K.I.S.S. Keep It Simple Studebaker!
Ron Smith