At our North Star Chapter Meeting today one of our members showed this Studebaker Car-Watch. Sorry for the fuzzy phone picture. From the Shield emblem on it we think it must be from the fifties. It reads, "Studebaker Car-Watch Automatic". It's some 3" or less in diameter. He thought it goes in the steering wheel's horn button.
Anyway, it's way cool and in perfect condition.
Does anyone have any background details on such an item? Is there an accessory number for it?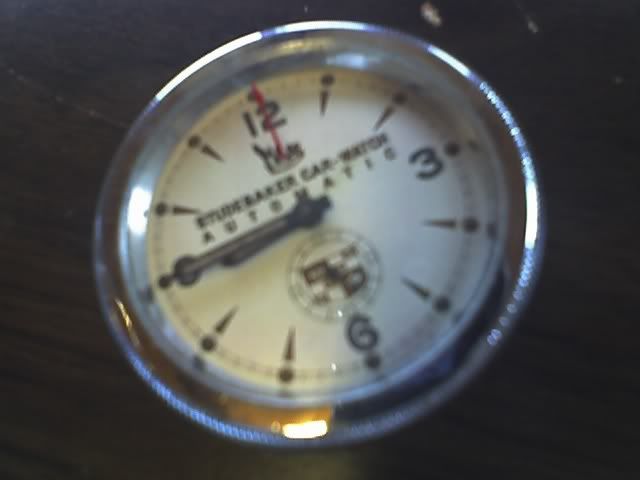 BShaw,Webmaster
60 Hawk. 49 2R5, 39 Champion
Woodbury, Minnesota