This car was simply gorgeous! I would say it was a high 2 condition, not far from a #1: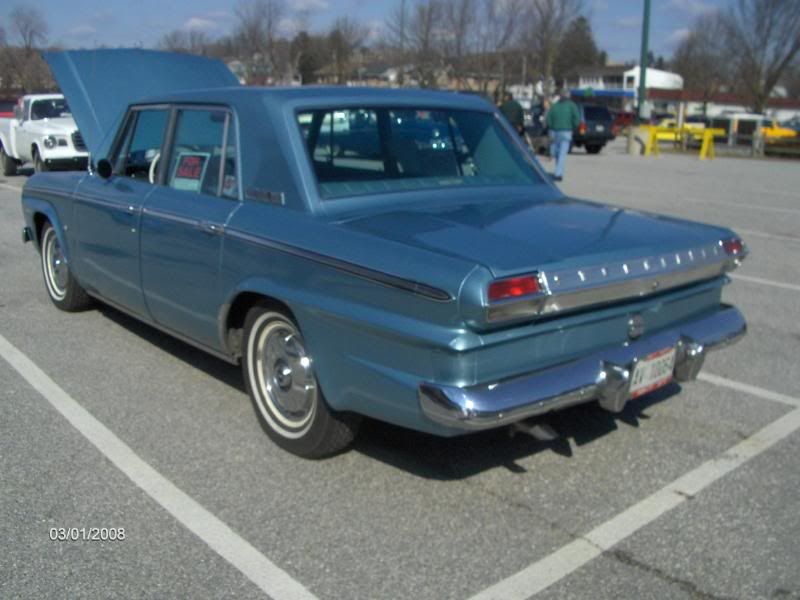 Talked at length to the owner, Jim Ferner. He bought the car from a dry climate, already really decent, needing cosmetics. He had it painted in the original color, basecoat/clearcoat, an excellent job. When he replaced the interior, he called SASCO. Dennis said I'll have to look. He called him back and said yes, I do have NOS upholstery; but you have to understand this has been laying around all these years and they'll be be a little dirty and probably need to be cleaned. When they arrived they were beautiful! So he had the interior installed by White Post, and the result is stunning!
Here's a couple pics: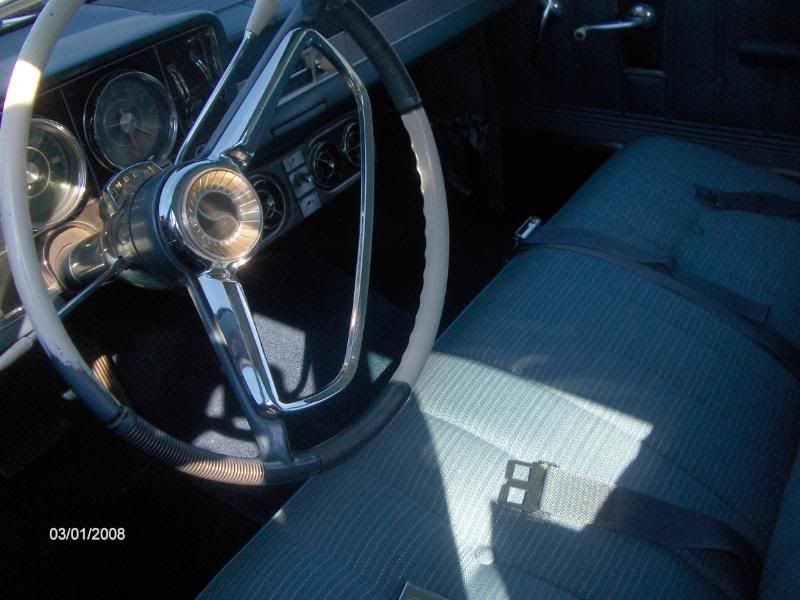 Here's the window sign: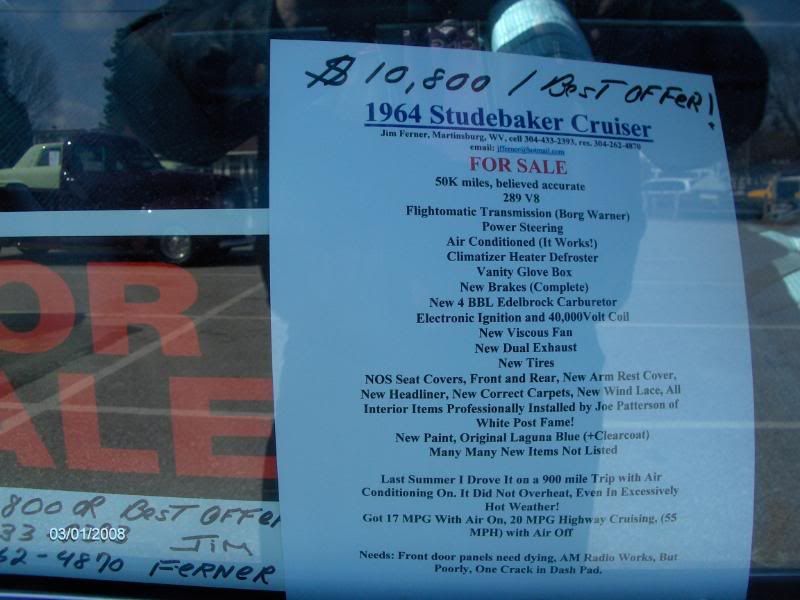 I don't have any idea about detail correctness, but condition-wise I think it's not far from a show winner. I thought his price was pretty high for a four door, but really I'm not so sure, given the condition and quality of the work. And, who knows what kind of deal one could make- it did say "or best offer"..........
One more note: Got a chuckle out of his license plate frame: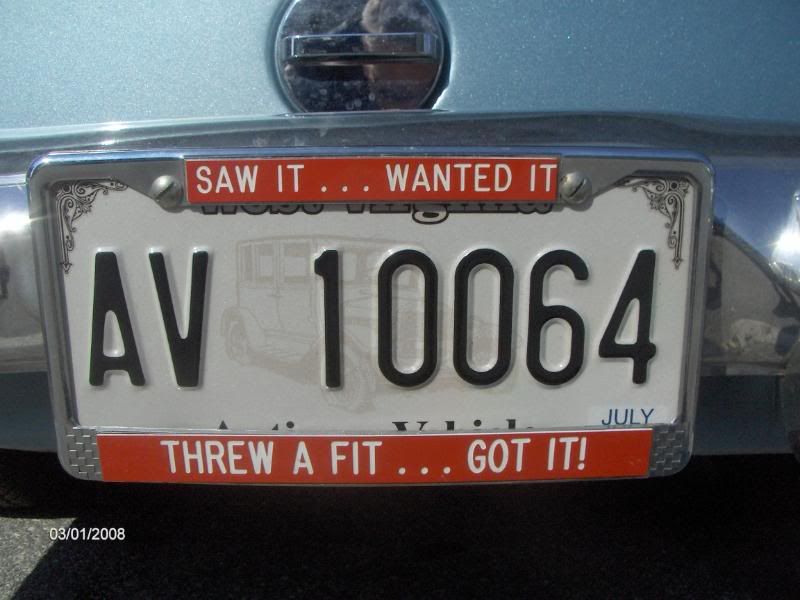 Robert (Bob) Andrews Owner- Studebakeracres- on the IoMT (Island of Misfit Toys!)
Parish, central NY 13131
"With your Lark you're on your own, free as a bird, alive as a Lark. You've suddenly discovered that parking is a pleasure, traffic is a breeze, turning's no trick at all, and happiness is a thing called Larking!"