Got a chance to give the 63 Wagonaire I got from George Orphanidys a good look over today.
Just to refresh our memories, here it is: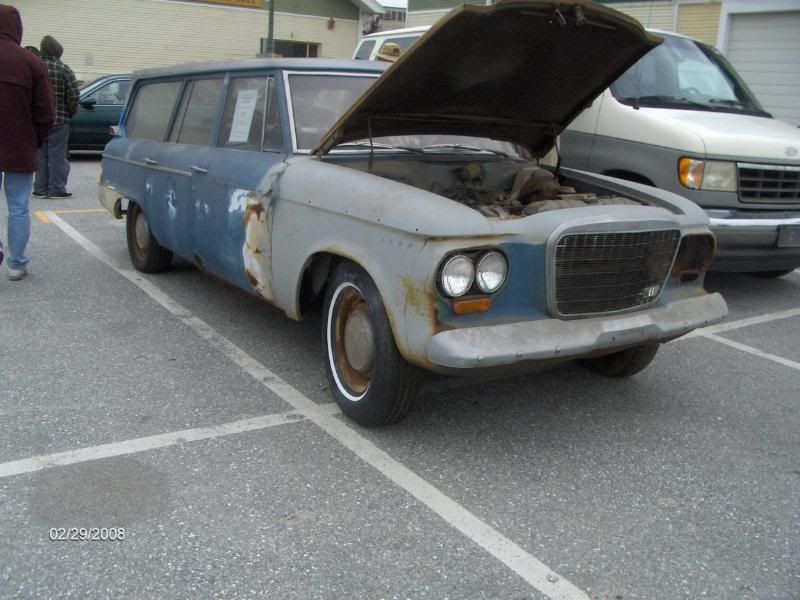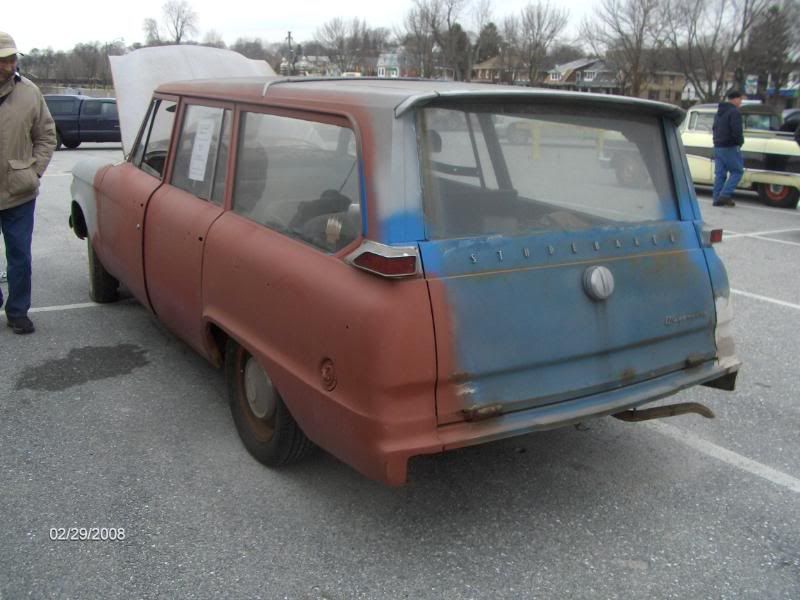 I rolled down the back window and opened the roof; they both work fairly well. In fact all the windows work, some better than others. In the back was every piece of trim off it, plus several extra pieces- water pump, fuel pump, screws and handles, etc. Found a couple of packs of new rubber things I don't recognize in original bags. Has the spare and original jack, rear bumper with VA plates dated 1989. Apparently there is a seal of some sort between the roof and the slider that's missing. Interior is all there, but to say it is toast is an insult to toast! This one is the rare Wagonaire Varsity, as noted on the glove box door...
The floors were/are rusted, but I've seen much worse. Someone welded in new floors and rockers on the driver's side, pretty decent job. Don't know who made them, but they do have ribs stamped in. Maybe an hour or two would finish them up. On the passenger's side someone cut out the rust (about 6" wide by 3' long) and fitted one hand-made patch and a new rocker, then stopped. There's a new piece made for that side laying loose in the car. Not too bad. Doors are usable, a couple have small holes in the bottoms. RF fender is straight and solid, LF has been bondoed and primed; not sure about condition under the bondo. Frame does not have the rust/corrosion/swelling under the plates like so many have.
Engine is free and full of fairly clean oil. Carb has been gone through fairly recently. Recent water and fuel pumps. Trans. fluid is full and looks clean. Probably will start with a battery and some new gas; hope to try it this week. Air cleaner with wingnut is in the car, but the clip and bolt on top of the carb is missing. Engine is a full-flow 289 2-bbl., auto trans., power disc brakes.
George had the title for it, a copy of the original title, and even a picture of the original owner! However the current title showed an error in the VIN, so George took them back to get it corrected.
I brought this home not sure if it was a very good parts car, or a worthy resto candidate. Gary Ash said- without hesitation- parts car. I told George I wanted to save it. It's now clear that it's worth saving!
Robert (Bob) Andrews Owner- Studebakeracres- on the IoMT (Island of Misfit Toys!)
Parish, central NY 13131
"With your Lark you're on your own, free as a bird, alive as a Lark. You've suddenly discovered that parking is a pleasure, traffic is a breeze, turning's no trick at all, and happiness is a thing called Larking!"