This gorgeous car was at York- a real doll! His pics were even taken there:
http://cgi.ebay.com/ebaymotors/1955-...QQcmdZViewItem
Here's the signs that were in the window there: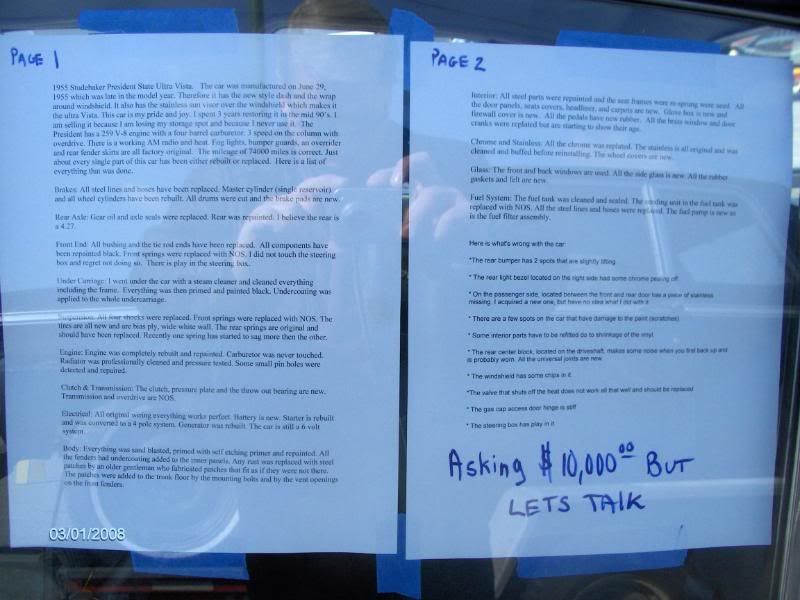 Robert (Bob) Andrews Owner- Studebakeracres- on the IoMT (Island of Misfit Toys!)
Parish, central NY 13131
"With your Lark you're on your own, free as a bird, alive as a Lark. You've suddenly discovered that parking is a pleasure, traffic is a breeze, turning's no trick at all, and happiness is a thing called Larking!"