Does anyone know the cost to ship a motor from Nebraska to California? I
could
pickup in Redding...
Also, has anyone else seen this e-bay auction? There aren't any other bids on this engine and it seems odd to me. After all, a complete motor... Is there something wrong with the seller or too much for the motor?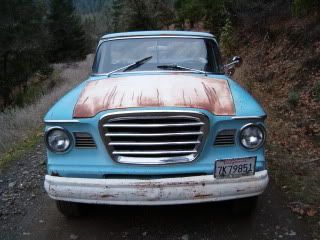 Home of the famous Mr. Ed!
Lotsa Larks!
K.I.S.S. Keep It Simple Studebaker!
Ron Smith
Where the heck is Lewiston, CA?