This is my mail delivery van: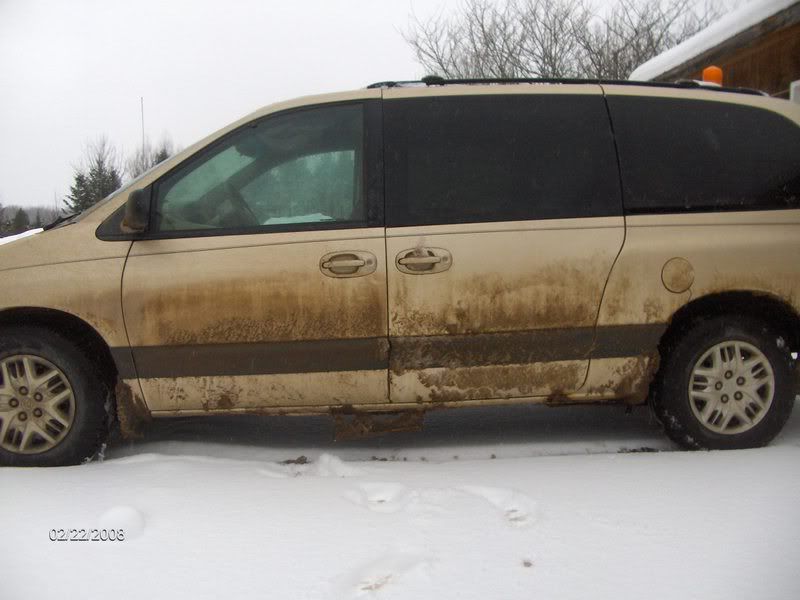 That pretty brown stuff is sodium chloride, calcium chloride, and sand. The newer cars are amazing- this one is a 99 with 245K and only has a few holes in it so far. Has had most of the brake, gas, and cooling tubes replaced, and the exhaust, P/S pump, and oil pan, all due to rust-out. That's what it's like here; not to mention the stress cold weather starts put on any moving part...[xx(]
If I bought a Stude with never-rusted panels and drove it daily here in our winters, the backs of the fenders and floors would be starting to pop through after one winter, and by the end of the second would be completely full of holes! Growing up in the 70s, new cars would have holes in them in 2-3 years! People used to wash them every day, spend lots of money on undercoating; some people had those old pump-style fire extinguishers with fuel oil or kerosene or the like and constantly sprayed the underside and wheel openings with that crap; all these things did help, but very little. When I was growing up almost everybody bought "winter rats"- some old car already full of holes, to save on their prime vehicles. My 48 M-16 is totally unknown around here as even old work trucks like that would rust literally in half, or the cab would get bad enough that the weight of it would eventually break the steering column and linkages. NO WAY I'd do that to any Stude I own[}
]
Yes, it's
that
bad......
So to those who say we who store ours don't truly love driving them, I say just the opposite!
Robert (Bob) Andrews Owner- Studebakeracres- on the IoMT (Island of Misfit Toys!)
Parish, central NY 13131
"With your Lark you're on your own, free as a bird, alive as a Lark. You've suddenly discovered that parking is a pleasure, traffic is a breeze, turning's no trick at all, and happiness is a thing called Larking!"