When I was in California last month, I bought Mr. Biggs '63 Daytona that he had started building, then got side tracked by other Studes. It is a factory 4 speed, disk brake car, but Bob was building it with a Powershift (BTW, I'd love to trade the Powershift I got with the car for a 4 speed set up if anybody is interested).
Bob was incorporating his "touches". Body and paint is done (quite first class) in what StudeRich calls Dark Rose Mist. Exterior trim has been minimized and is quite attractive in a factory racer sort of way. Bob had the interior redone and incorporated a Cruiser rear seat (fold down armrest) into the mix. Something Studebaker probably should have done with the Daytonas.
I haven't really done anything with it yet. I need to finish the '65 Impala, then the "Ute" is up next...but I couldn't resist putting a buffer to the paint to bring up the "Lark Shine" and to clean up and paint some wheels and get it on tires. Don't tell Palma, but I used stock disc brake 4 1/2" wheels and 205 75 15 tires [:0].
Here's a few pics of the car with the paint buffed and the new shoes...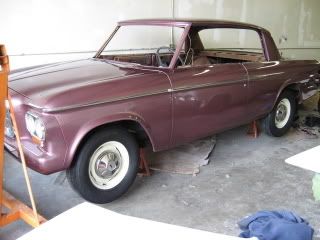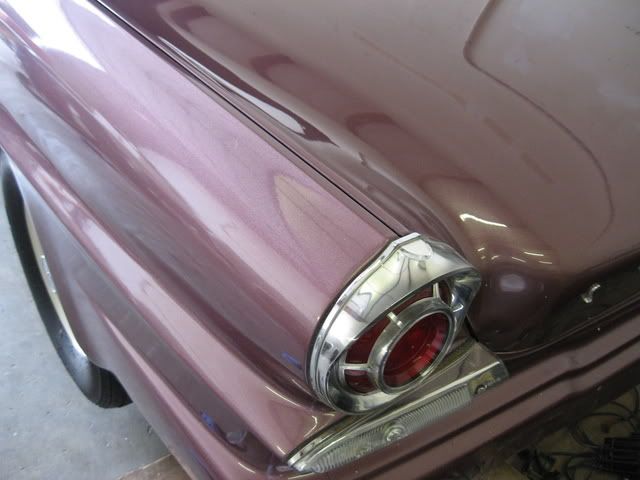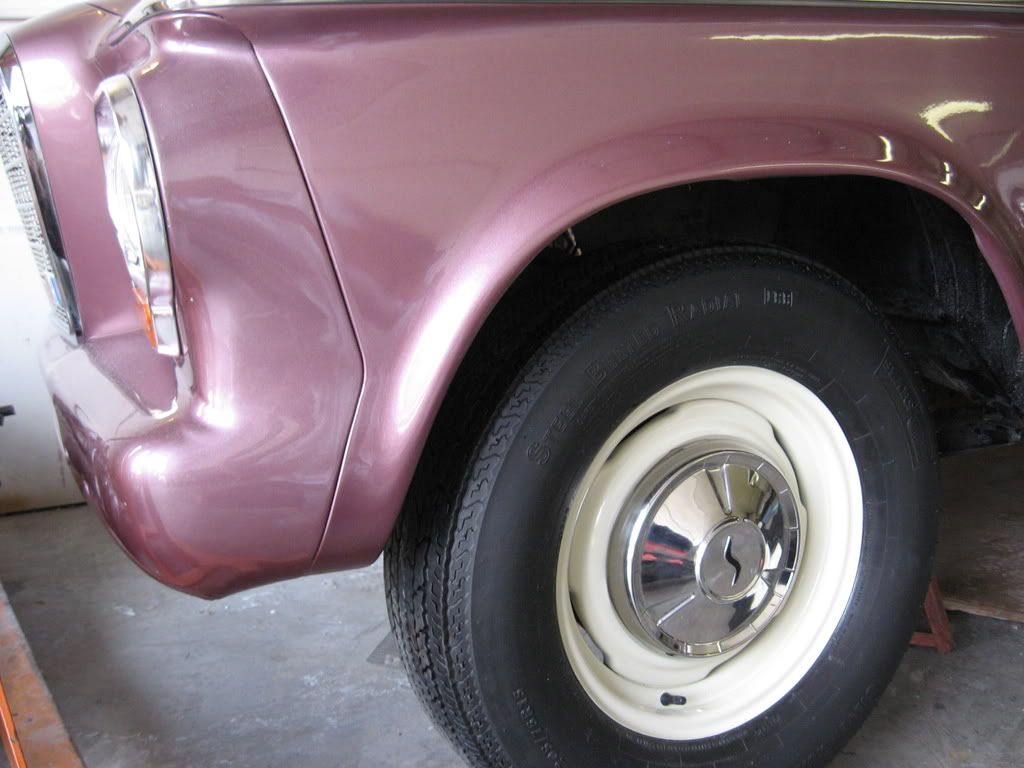 Yea, I know the caps are '60 Lark, but they are what I had in inventory, I like them more than the '63's, and I'm ALLOWED to not use the stock ones on a modified [8D].
Here's the interior...
More pictures here...
http://s149.photobucket.com/albums/s...ytona/?start=0