The biggest gathering of racing 53-54 Studebakers gets underway on the 12th of this month.
Great times last year (see the February 2018 issue of TW) but I'll be back in Bakersfield this year for the
Hot Rod Reunion
. A
few pictures
from 2016.
My buddy Javier Villanuvea's friend Carlos Ramierez will have a car in this year's Panamericana. Carlos has raced before as a copilot but this is his first year with his own car. It was completed just days ago in Efrain Vega's shop. Efrain builds many of the Panamericana race cars.
Here are a few pictures of the build...
Here is the car's first dyno pull...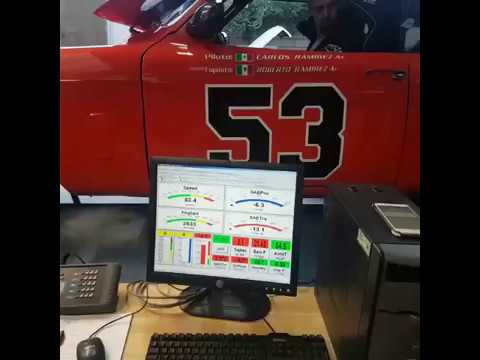 Dyno results...
Keep in mind, Efrain's shop and dyno is in Ajusco, about 3,000 meters (9,000 feet) above sea level.
Carlos' car will run in the Turismo de Production class which limits engine size to 310 cubic inches, iron heads, one 600 CFM 4 barrel, etc.
Best of luck to Carlos!!