Estate
[?][?][?] Them's fight'in words, Skippy!
Just kidding...
Do a search for Lewiston (96052) then follow Trinity Dam Blvd to HWY 299. Go west and Fawn Lodge will be seen halfway to Old Lewiston Road. There's a fire station here, so that should appear on the map too. We're just about thirty-two miles from Redding on HWY 299.
George's place is called
Pie In The Sky
. His father called it that when he got it. Dave (George's dad) told the realtor that he wanted a property with a southern elevation and that's what the realtor told him his wishes were, 'Pie in the sky'.
Try this link:
http://www.mapquest.com/maps/map.adp...y=US&geodiff=1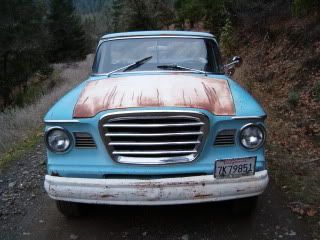 Home of the famous Mr. Ed!
Lotsa Larks!
K.I.S.S. Keep It Simple Studebaker!
Ron Smith
Where the heck is Lewiston, CA?