I contacted George Barris' daughter who handles his business arrangements these days and sent her some pictures of the Ute. George says he doesn't remember doing that car (and I understand his memory...at least for cars
...is quite sharp). Oh, well...I really didn't think it was his anyway...not wild enough.
I found this 1959 Oakland Roadster Show brochure while in California...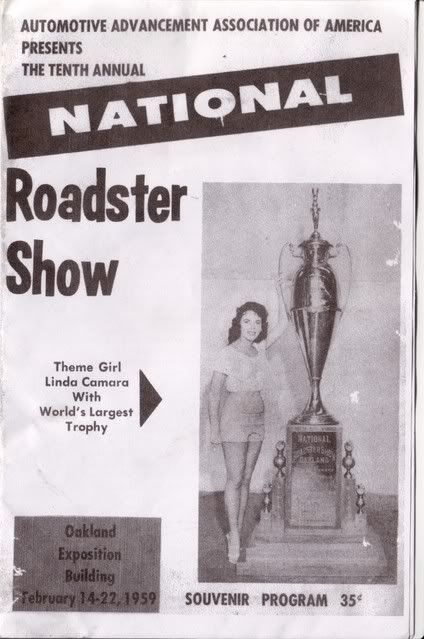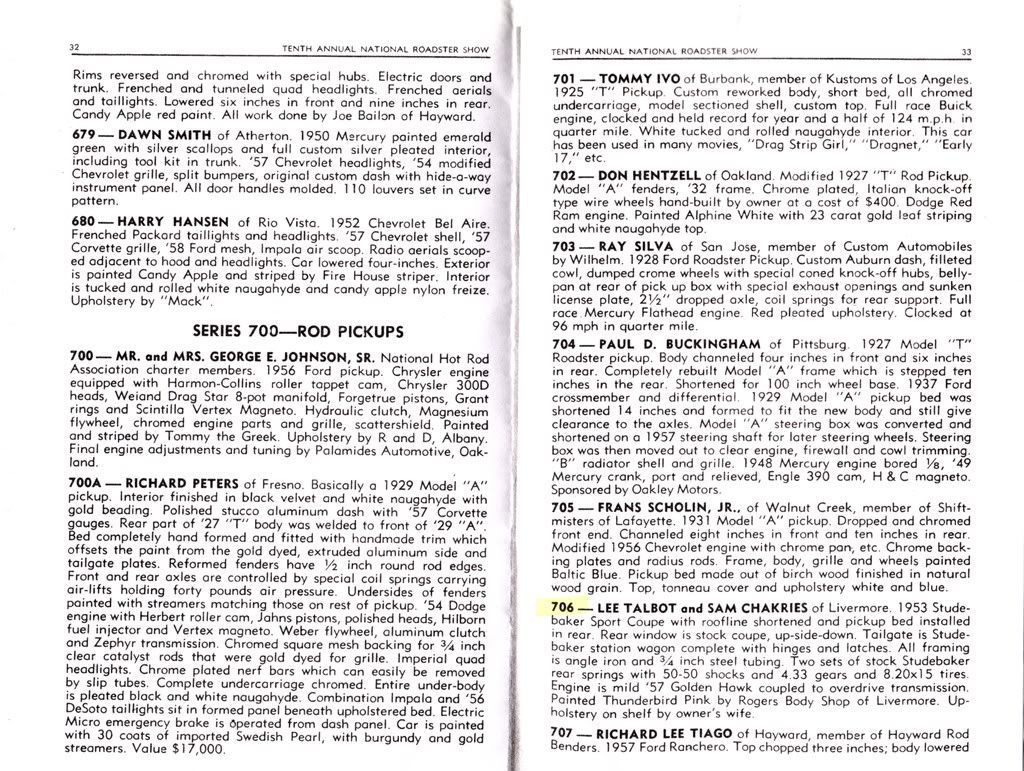 The Ute is #706.
It was nice to see it was originally Studie powered. The motor and transmission mounts have been modified and a hydraulic clutch set up is in place now...so it must have had an "upgrade" sometime after its show days.
Car 700A (left page) is the Ala Kart. It won not only the class, but the AMBR trophy FOR THE SECOND STRAIGHT YEAR. Right after this the rule was put in place that prevented multiple year AMBR winners. The trophy on the cover is still presented each year to the AMBR winner.
Gord Richmond is currently putting the finishing touches on a '55 President V8 with a 3 speed OD and Jeep floor shifter conversion for the car. I picked up a 2x2 aluminum intake and Joe Roberts' son provided a couple of backdraft Stroberg WW's for it. I grabbed a bunch of parts from Bob Peterson for it while I was down there. I'll start on this car as soon as I finish the '65 Impala.