Team Ed George again knocked it out of the park with not one but
two
Studebaker-themed displays at
The 2017 Muscle Car & Corvette Nationals
November 18 and 19.
What a terrific show!
C-K bodied high-performance Studebakers
were the theme at the main Studebaker exhibit: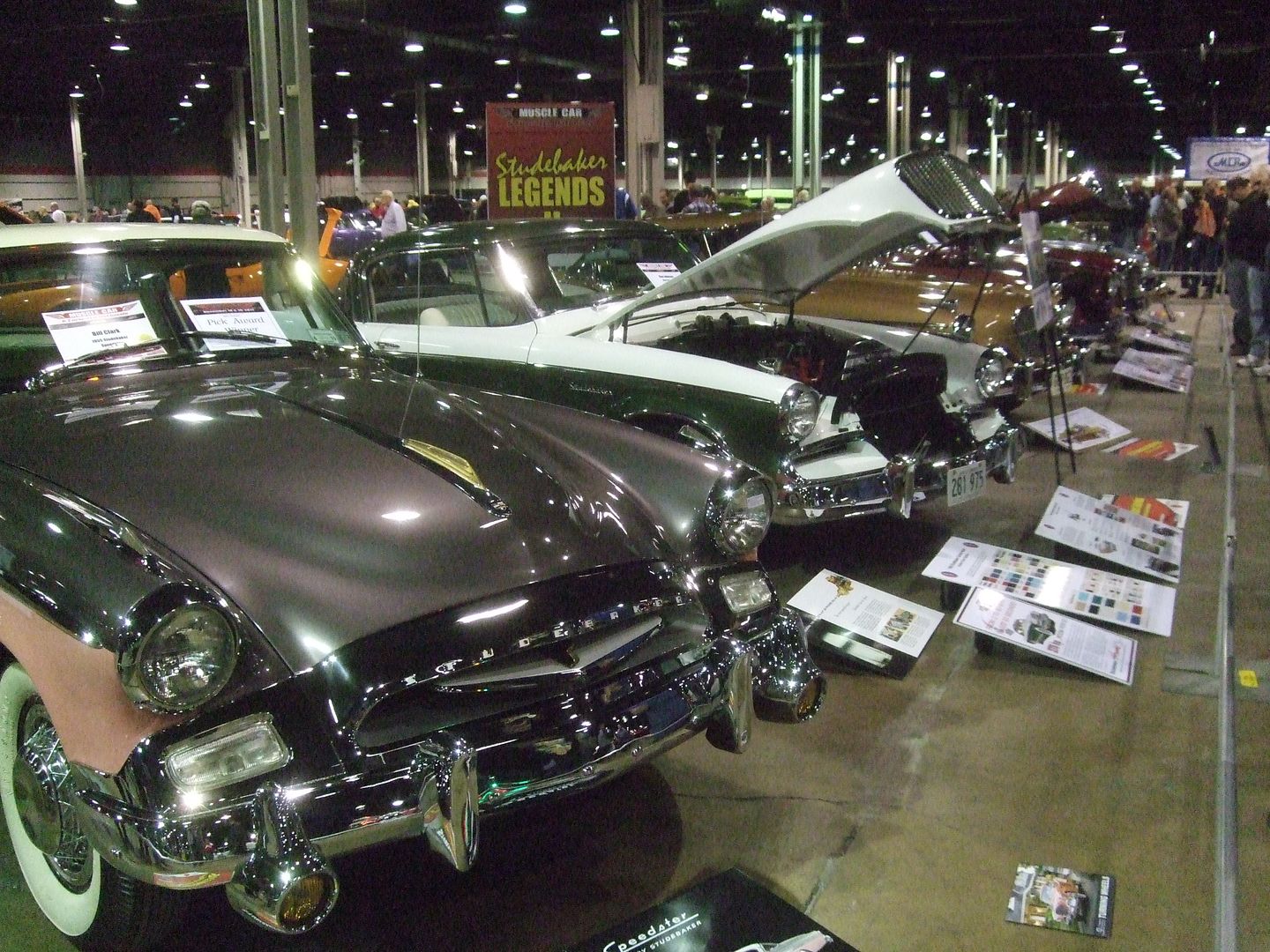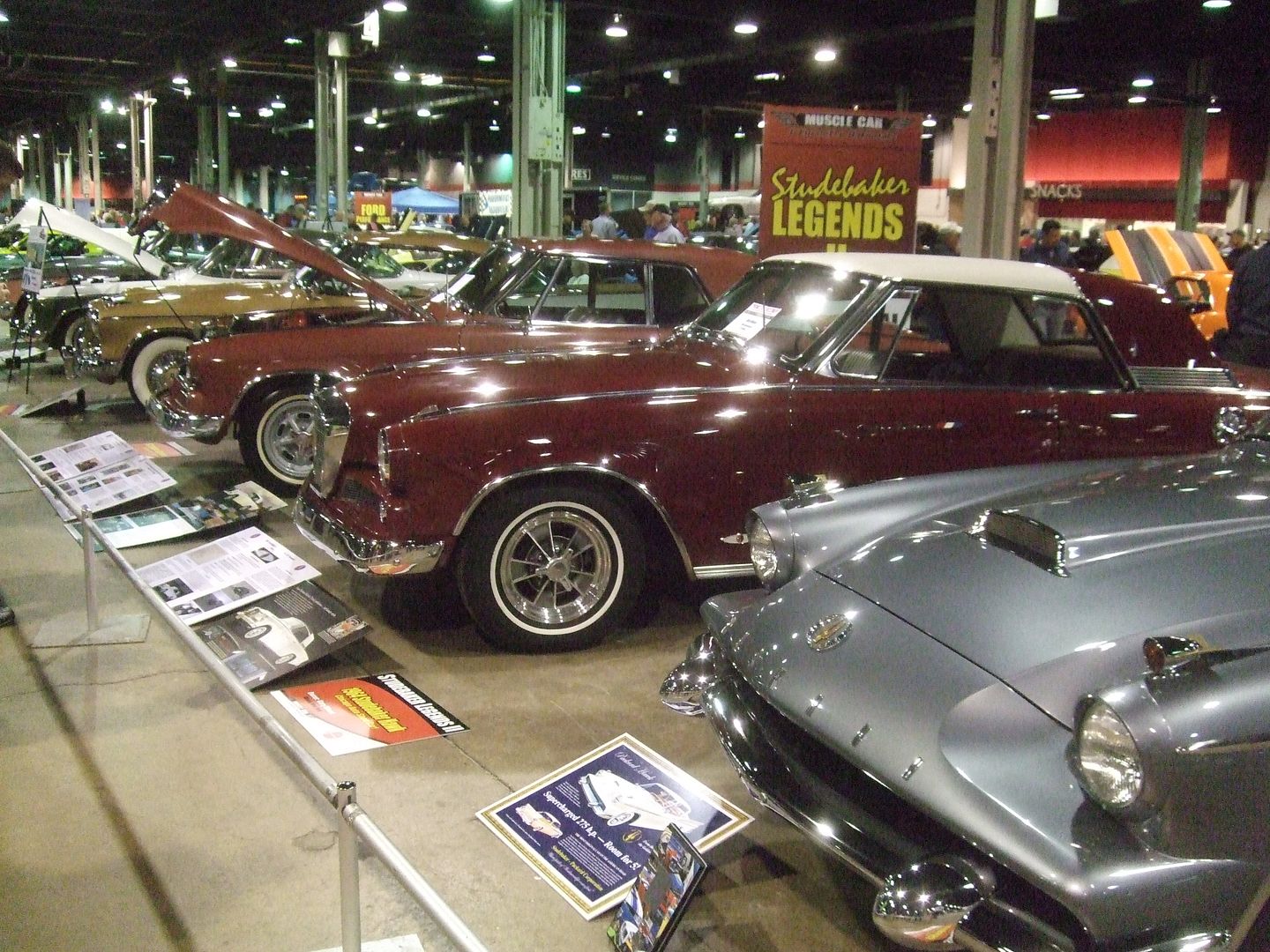 Andy Beckman was "manning" a table at the end of the exhibit near the Studebaker National Museum's Packard Hawk; obviously the first Packard to have ever been displayed in this prestigious show. Andy report a brisk business selling museum wares while answering questions about the high-performance Studes.
Elsewhere on the show floor was the interesting
Avanti timeline
display, which included Avantis, in chronological order, from the following model years: 1963, 1964, 1966, 1976, 1983, 1988, 1989, 1997, and 2007. The 1988 model year was represented by two cars, one coupe and one convertible. Again, all well-received: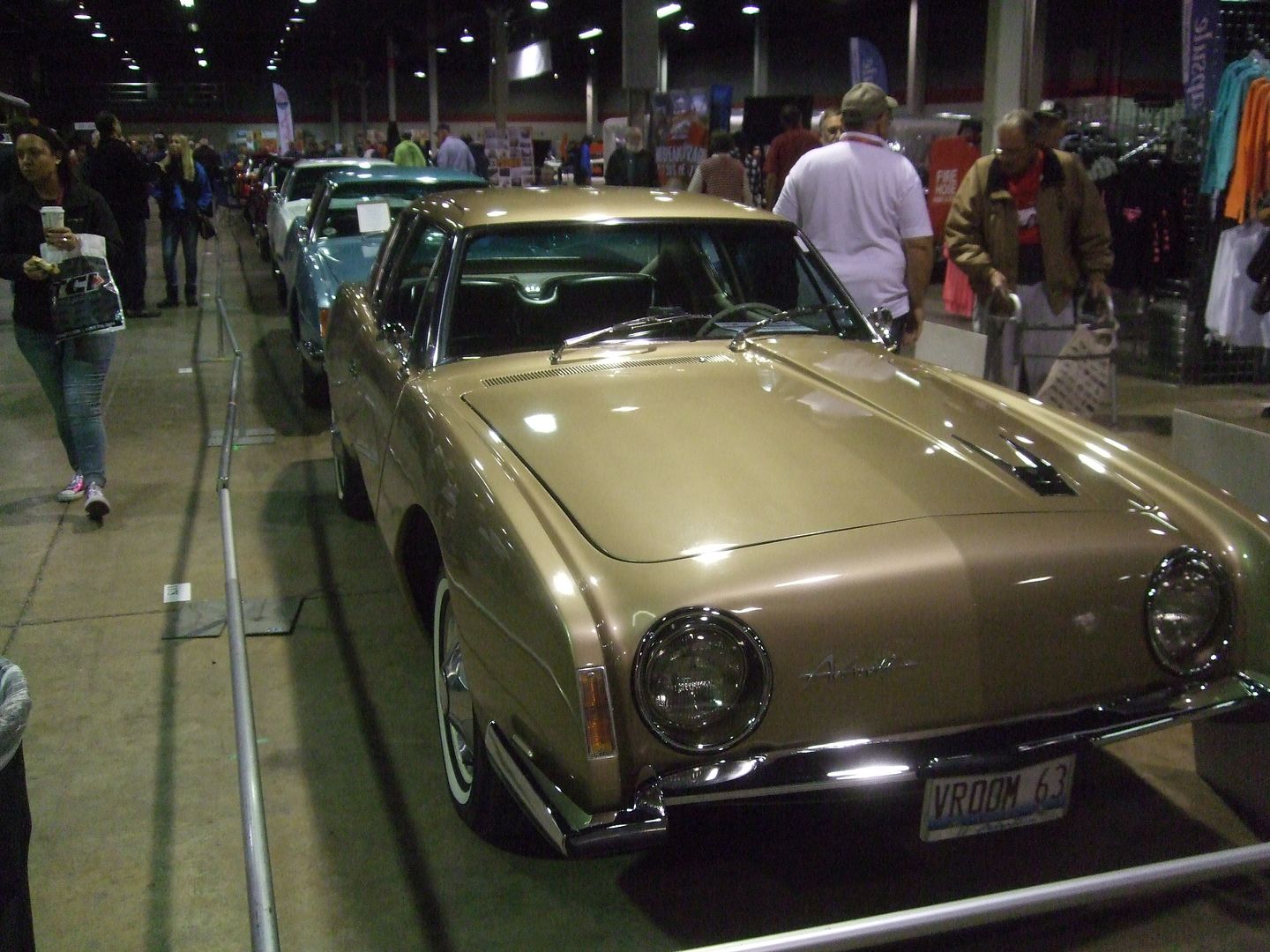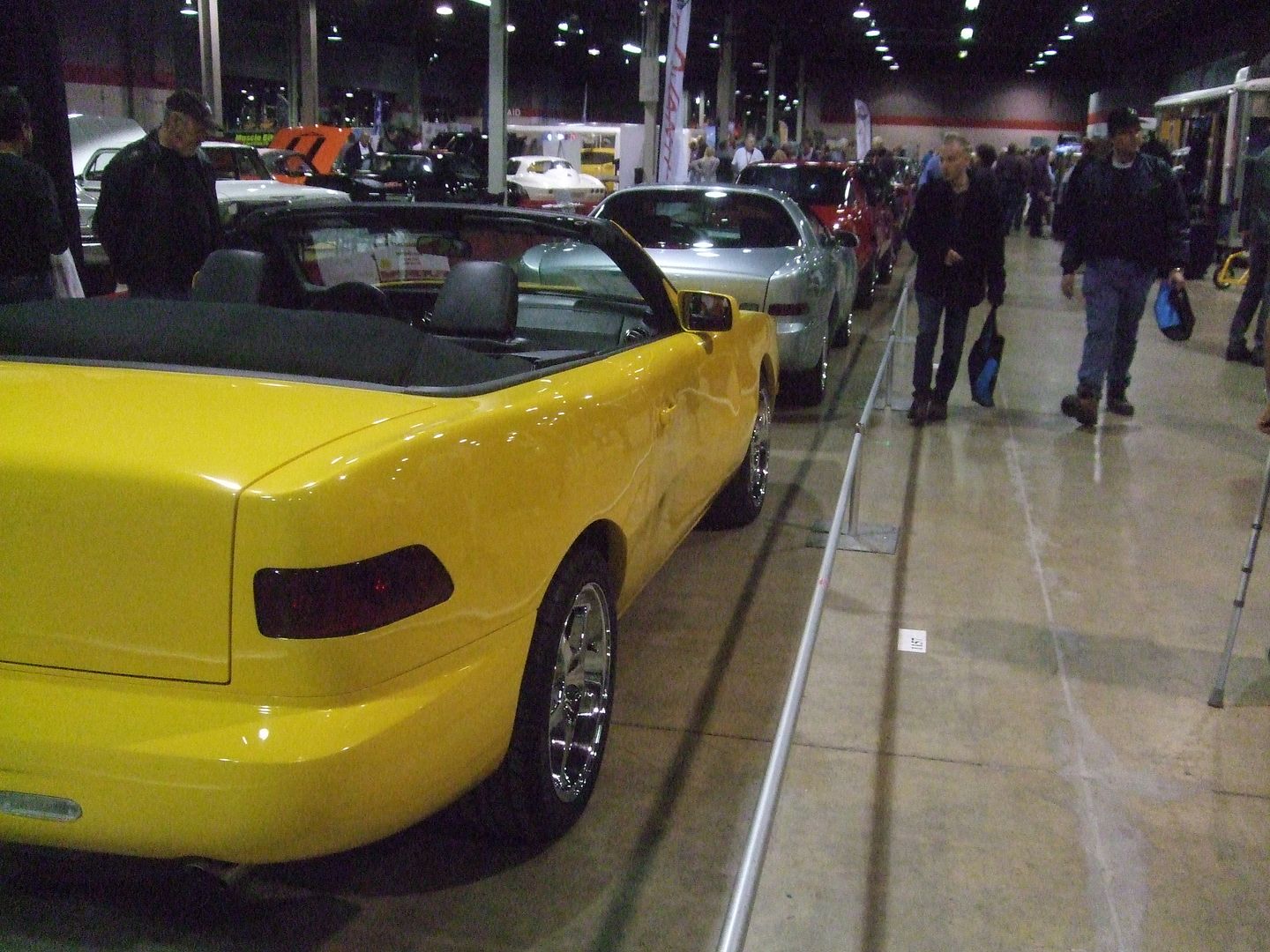 In the entry foyer / hall were about seven prominent cars to "tease" everyone before they entered the show. The Studebaker among them was Steve Doerschlag's special red / black painted half roof
1963 GT Hawk
with wire wheels that was the cover car on the June 1963 Motor trend
and
was in the 1963 Chicago Auto Show Studebaker display. It was also the cover car of the April 2014
Turning Wheels
, in which was my full report of its discovery and restoration: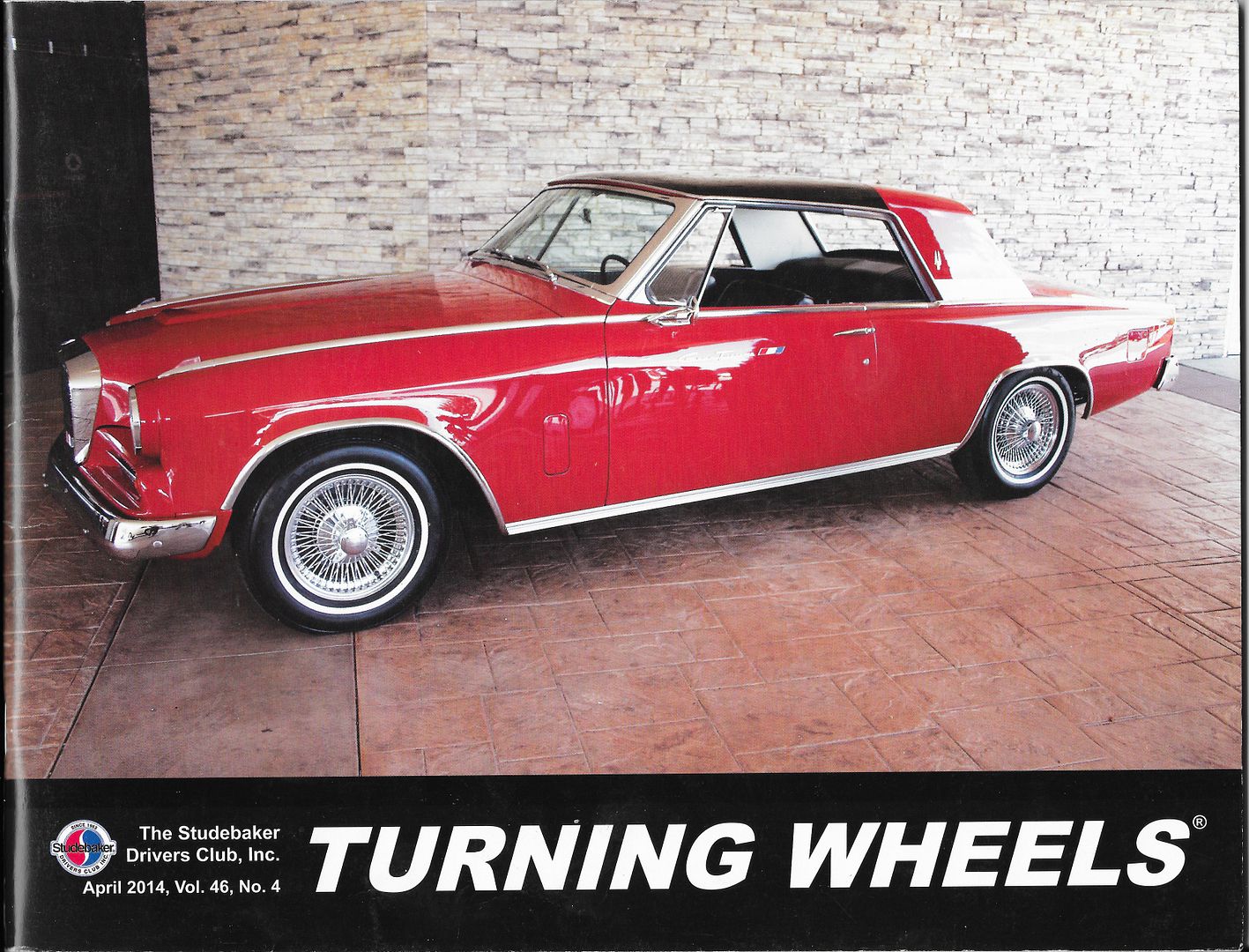 In other news, we're happy to report our SDC "Man of the Hour" at
The Muscle Car & Corvette Nationals
,
Ed George
, finally getting a long-overdue award for his dedication to this event and our Studebaker World.
To wit:
​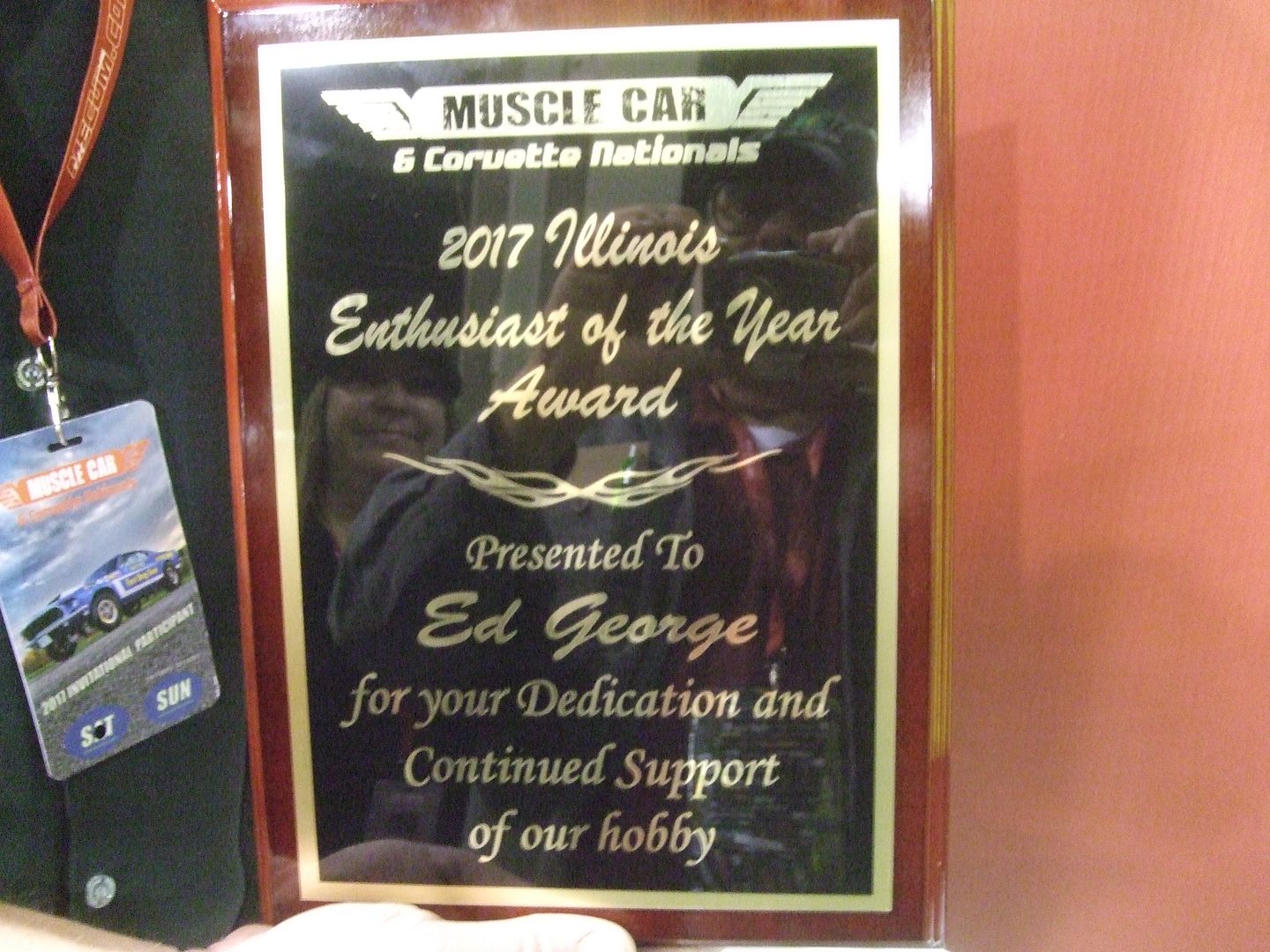 Congratulations on that, Ed.
No one
in The Studebaker World is more deserving, although we must tip our hat to the balance of Ed's regular crew;
Eddie George
and wife
Anne
,
Luke Krooswyk
and wife
Michelle
, and
Jay Sliwa
.
Luke
did another fine job preparing large, well-illustrated information boards about the various cars in the C-K body display. Those included
Ron Johnson's
factory stick overdrive
, Ceramic Green and White 1956 Golden Hawk, the first 56J to have been shown at MCACN...
and Ron drove the car to the event from Rockford IL!
Special thanks must also be extended to Ed George's wife
Cyndi
, who has tirelessly worked alongside Ed all this time, charming Show Promoter
Bob Ashton
into listening to Ed's dreams for Studebaker displays...and rejoicing with Bob and the rest of us when those dreams have become reality!
Again to all involved: Thanks so much for this Herculean effort to present high-performance Studebakers in such a good light at such a glamorous show.
Well-played!
BP