Was on my way to karaoke last evening and spied this on the side of an HVAC shop's building about a block from the sports bar where the karaoke was...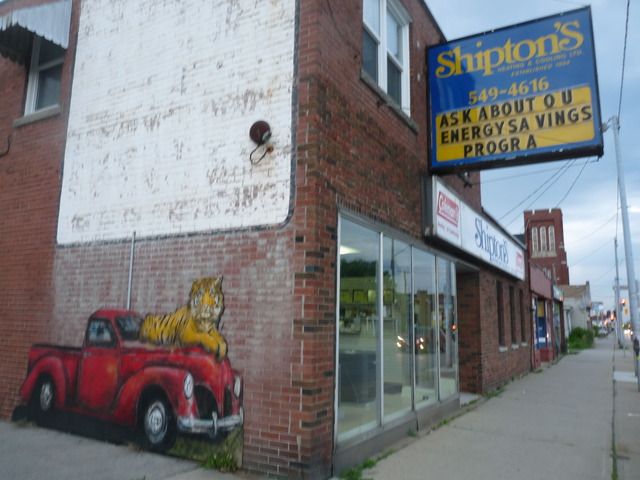 ...I think it may have been intended to depict a circa-'40 Ford pickup, but whether by accident or design it's turned out looking rather more like a '39 Coupe Express...what does the forum think? Here's a closer view.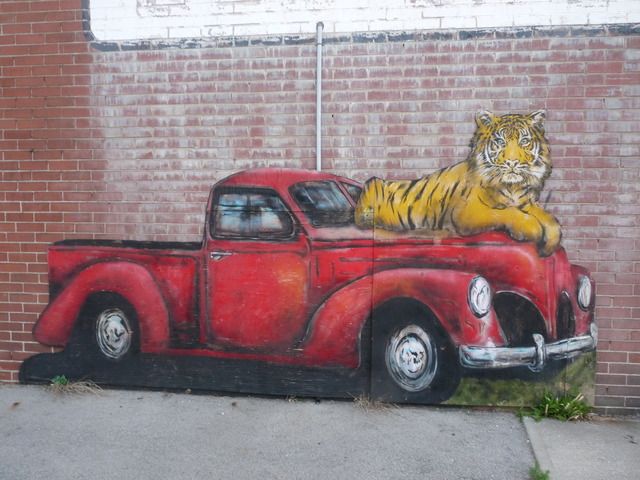 The tiger reclining atop the truck's hood is almost certainly a reference to the CFL Hamilton Tiger-Cats football team, or to the city's old "Tigertown" nickname, or both. (Half a block back there's a large depiction of the current Tiger-Cats logo on the back of another building.)
S.