Our favourite marque continues to punch above its weight on the local cruise scene here in Hamilton...this evening's Pier 4 Park "Rockin' The Waterfront" cruise-in attracted nine Studebakers among the couple hundred vintage Brand Xs and imports on hand. Here are a few pix...
'37 Dictator, belonging for over 30 years to ASC member Frank Mitchell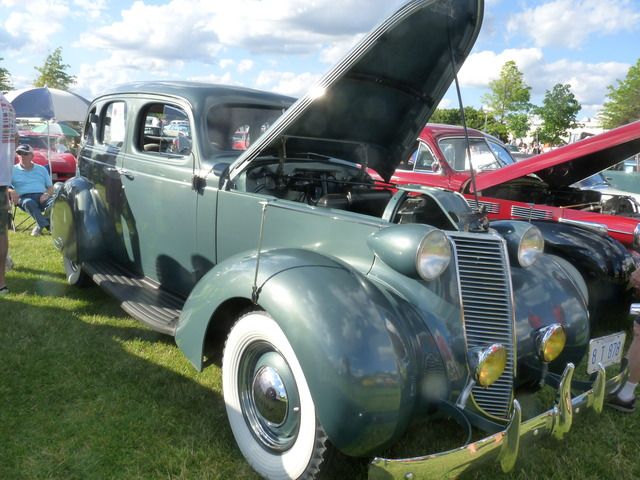 '51 Starlight rod of SDCer Doug Pett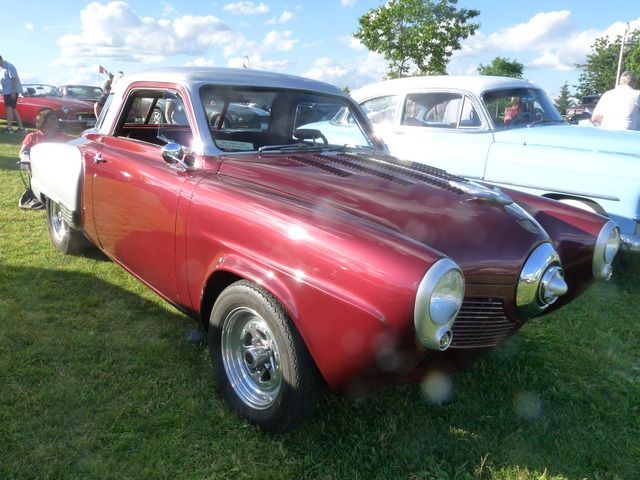 '58 Commander of SDCers Steve and Kathy Porter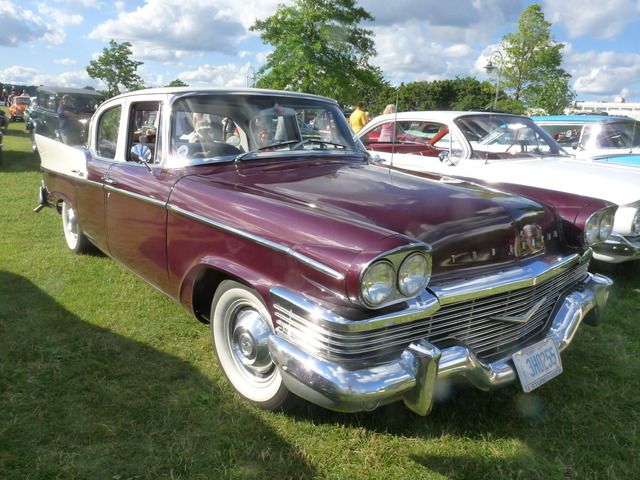 Sixties trio: Bob and Janice Barrick's '65 Wagonaire; my '62 Lark; Kevin and Della Mullett's '63 GT Hawk--all are SDCers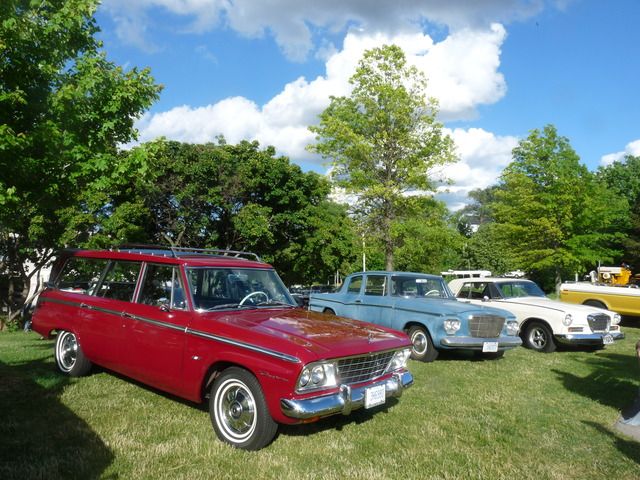 '64 Avanti of Roly and Sue Lusted (Roly is the current SDC Hamilton prez)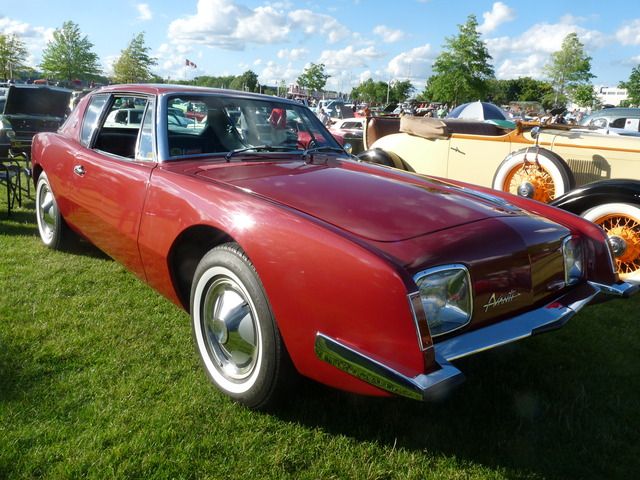 '66 Cruiser of SDCers Eric and Sarah Harnett (just before sunset, around 9pm on this the longest day of the year; just as back in the day, the last cars still on the field were our Studebakers, while we gabbed merrily on!)
Keep 'em rolling all...
S.