I am at a complete loss. I have never had an issue pulling a wheel off of a car. I have a 50 Champion with a horn ring and color button.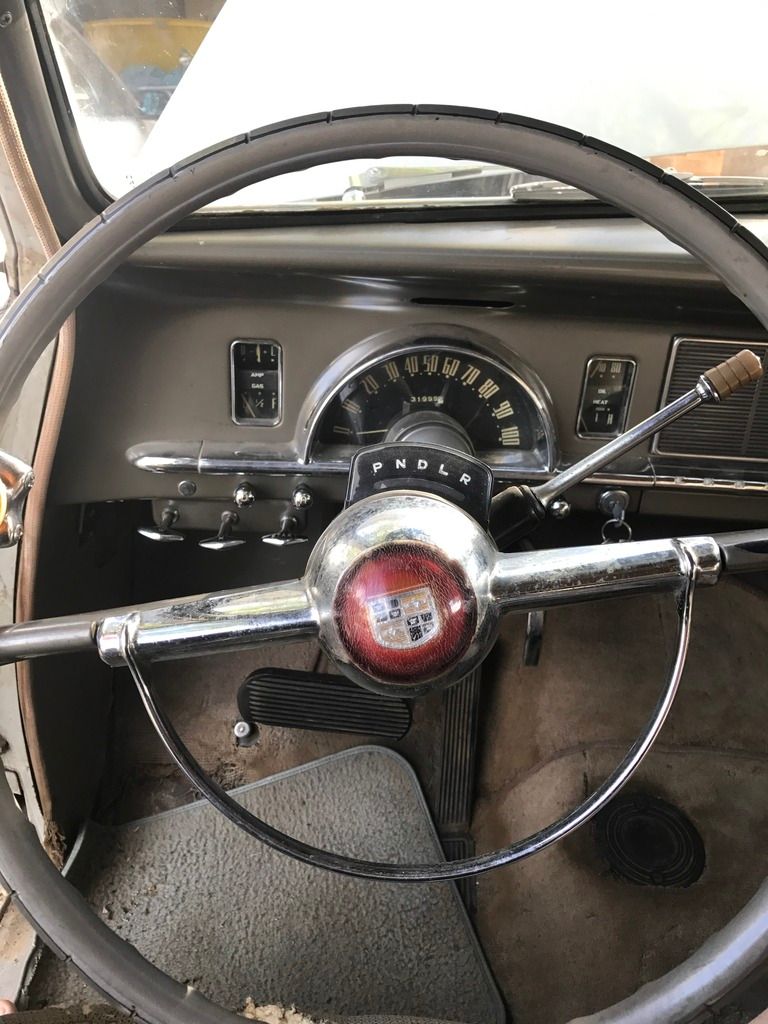 I tried to affix a regular puller to it once I disassembled the horn, but it won't go. I looked in my shop manual and it had a "special" puller. I looked around and tried to fabricate something that looked similar.
I hit it with a ton of PB Blast an then affixed the puller. It just built up pressure until it snapped and bent the top plate. Now I'm pissed so I stopped to regroup so I don't further damage anything. What the hell holds these things on there!?!?!
I was going to replace the horn button assembly with all new parts and a new button. I figured I would pull the wheel and run all new wire as well. Also fixing the cracks in the steering wheel while I had it off. Now I have to do some major work or find a replacement.
Here is what I had and what happened.