I have been seeing some of the neat things Forum members have posted (in Leonard's case- the 1000s of neat things
. How about showing us your favorite Studebaker artifact (not the cars themselves)?
To start it, I think this is my favorite. I got it in a dealer buy-out in '74. Unfortunately, it is plaster-of-Paris and is pretty fragile. Dimensions are about 14" wide and 10" high.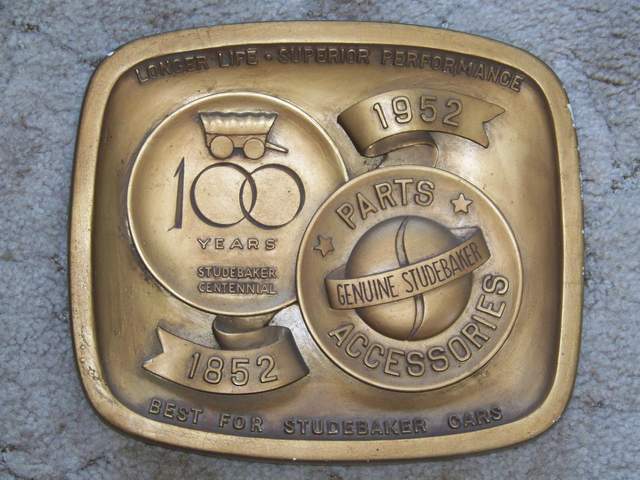 [img=right]http://www.frontiernet.net/~thejohnsons/Forum%20signature%20pix/R-4.JPG[/img=right][img=right]http://www.frontiernet.net/~thejohnsons/Forum%20signature%20pix/64L.JPG[/img=right][img=right]http://www.frontiernet.net/~thejohnsons/Forum%20signature%20pix/64P.jpg[/img=right][img=right]http://www.frontiernet.net/~thejohnsons/Forum%20signature%20pix/53K.jpg[/img=right]Paul Johnson, Wild and Wonderful West Virginia
'53 Commander Starliner (since 1966)
'64 Daytona Wagonaire (original owner)
'64 Daytona Convertible (2006)
Museum R-4 engine
1962 Gravely Model L (Studebaker-Packard serial plate)
1972 Gravely Model 430 (Studebaker name plate, Studebaker Onan engine)